Foluke Daramola's husband Kayode Salako dumps Labour Party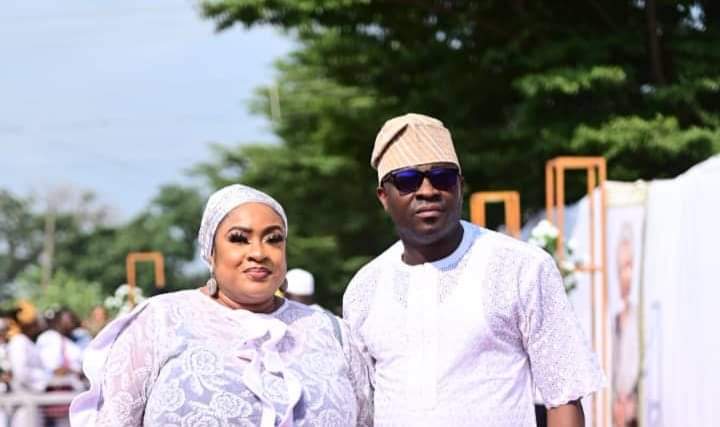 Former chairman of the Lagos State chapter of Labour Party Kayode Salako has announced his resignation from the party.
Mr Salako, husband of actress Foluke Daramola, shared on Facebook on Thursday a letter dated April 20 which he wrote to the LP's national chairman through Lagos State LP chairman.
In the letter, Salako resigned his appointment as special adviser to the LP national chairman on Lagos affairs and also withdrew his membership.
The letter reads, "I wish to inform you and the leadership authority of the party that I am resigning from the official position above and also withdrawing my membership as a card-carrying stakeholder in Labour Party in Lagos State, from today, April 20, 2023.
"Dropping my membership of Labour Party at this critical time of my political career, is like dropping a child one has groomed passionately with the best of intention, sincerity, commitment and unusual affection.
"However, it is a personal decision I have to take to save myself from the consistent accusations and public attacks of being labeled an APC/Tinubu mole in the party, among other personal reasons.
"I thank the party for the privileged opportunity it availed me to serve as the State Chairman of the party; for the ticket to contest as a candidate in the February 25, 2023, House of Representatives election, and the appointment to serve your office as the Special Adviser on Lagos State Labour party affairs, and its Liason operations."
Salako clashed with the party's governorship candidate Gbadebo Rhodes-Vivour in the build-up to the March 18 poll.