Saheed Osupa celebrates vice-president of Olufimo Fans Club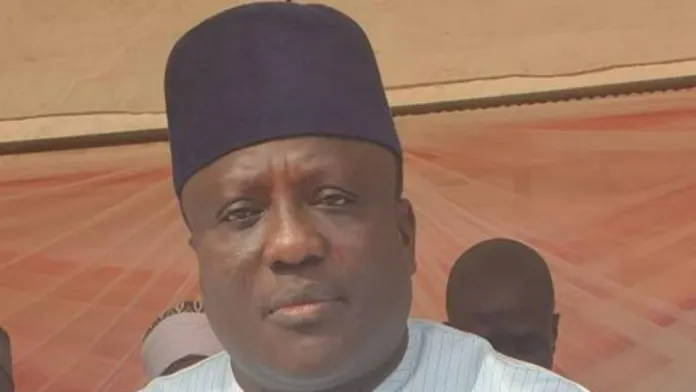 On Thursday, Fuji musician Saheed Osupa expressed his appreciation for Waheed Ogunsesan's work as national vice president of the Olufimo Fans Club in maintaining the organisation.
The Olufimo Fans Club is an organisation of Fuji fans.
Saheed thanked Ogunsesan for his "undiluted love" for his music and his remarkable service to the club.
"Happy birthday to you @waddyjoo_asoju_olufimo, the National Vice President Of Olufimo Fans Club," the singer said.
"Thanks for the undiluted love you've for my music and your remarkable service to Olufimo Fans Club in general. May you be rewarded abundantly."
Saheed shared a video reel showing him and Waheed with a song praising him.
"On this occasion of your birthday, you've my best wishes," the musician added in his Instagram post.
Saheed has endured a difficult month with the death of his saxophonist Sule Sax, Adijat Kuburat, mother of his friend and fellow Fuji star Pasuma; and some other members of Olufimo Forum.
The Fuji singer honoured them all at his annual Ramadan lecture tagged The King Saheed Osupa (KSO) Annual Ramadan Lecture which was held on Tuesday, April 18 at the Sanyo/Soka area of Ibadan, Oyo State.
At the lecture, attendees observed special prayers and some minutes of silence to honour the dead.
"Death is inevitable, No one can ever escape it when the time comes," Saheed posted on Instagram, reminding his followers of the transient nature of human existence.