Foluke Daramola's husband has bipolar disorder – Rhodes-Vivour spills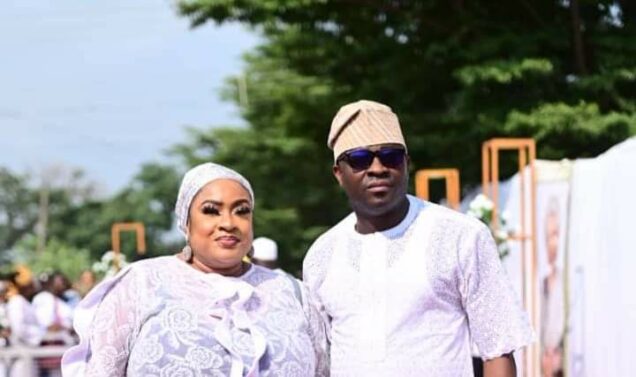 Gbadebo Rhodes-Vivour, the Labour Party's governorship candidate in the March 18 election in Lagos, has responded to Kayode Salako's disparaging remarks about him.
Salako, a former Lagos chairman of the LP, had in a statement on Sunday said Rhodes-Vivour ran his campaign "like a sadist and a miserable schoolboy in politics".
He said Rhodes-Vivour sidelined the party's state council ahead of the governorship poll and made the campaign more about himself "his #EndSARS/few Obidient people and the emergency friends he imported from abroad at the tail end of the project."
Salako added, "He is so mannerless, mentally arrogant, proud, full of himself, very deceptive, self-centered, childish; mean-hearted, unforgiving, operationally vindictive and immature in almost everything."
His wife Foluke Daramola, who is an actress, alleged on Instagram that Rhodes-Vivour turned tribalistic after becoming the party's candidate.
According to her, the moment Rhodes-Vivour became governorship candidate he started substituting Yoruba candidates with candidates of Igbo extraction.
In response, Rhodes-Vivour tweeted on Tuesday that he would not respond to Salako, claiming that the latter has bipolar disorder. Rhodes-Vivour added that many take advantage of the disorder to manipulate Salako for political gain.
"I am very empathetic when it comes to mental health conditions and I do take it very seriously. As a result, I will not be responding to Kayode Salako because I know for a fact that he is Bi-Polar.
"Sadly, this condition is used by others to manipulate him for political gain. I wish him well and hope he gets the medical attention he needs," he wrote.