Tribal ëyës to Host Pop-Up Shop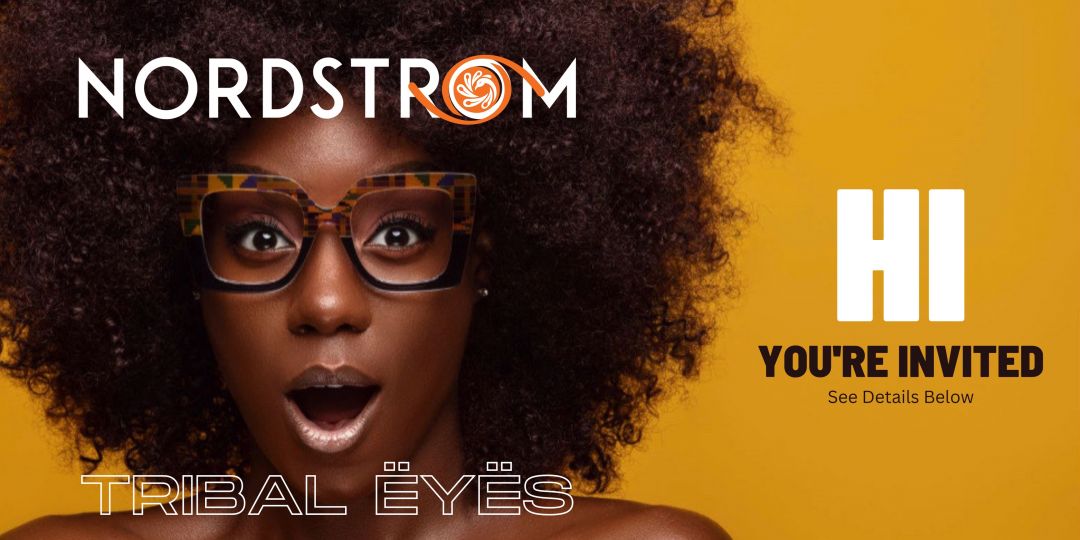 From August 25 to 27, Tribal ëyës, an eyewear company that is changing how people perceive eyewear, will have a pop-up store at Nordstrom in Phipps Plaza, Buckhead, Atlanta.
The brand's newest eyewear collection, which is made to fit all face shapes, including those with wider nasal bridges and high cheekbones, will be on display in the pop-up store.
A meet-and-greet with Atlanta's eyewear users and influencers will also be held at the pop-up store. Visitors will have the chance to check out the newest collection while learning more about the company.
"We are excited to bring our pop-up shop to Buckhead Atlanta," said Ona Utuama, Creative Director and Founder of Tribal ëyës.
"This is a great opportunity for us to connect with our customers in person and show them our latest collection especially during Black Business Month. We are also thrilled to have our brands supporters fly in from out-of-town and Atlanta's influencers join
us at the event. They are a great representation of our brand and we are honored to have their support."
The pop-up shop will also feature a display of Tribal ëyës eyewear that has been featured in magazines like Vogue, Vanity Fair
and worn by celebrities like Viola Davis. Guests will have the opportunity to try on these designs and learn more about the brand.
The Tribal ëyës pop-up shop will be located at Nordstrom – Phipps Plaza, 3500 Peachtree Road NE, Atlanta, GA 30305. The hours
of operation are 11:00 AM to 5:00 PM on Friday, August 25, and Saturday, August 26, and 12:00 PM to 5:00 PM on Sunday, August 27.
About Tribal ëyës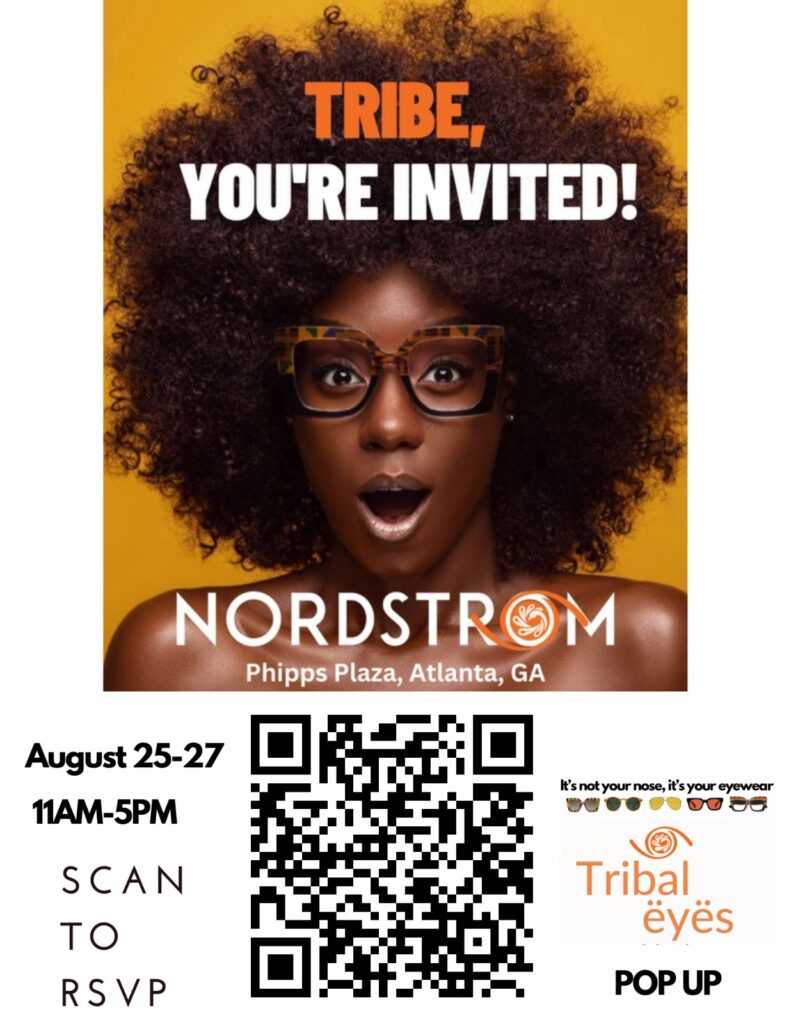 Tribal ëyës is an eyewear brand that is redefining the way people think about eyewear. The brand was founded in 2020 by Ona Utuama, who was inspired to create a line of eyewear that would fit all face shapes, including those with wider nasal bridges and high cheekbones. Tribal ëyës eyewear is made from high-quality acetate and features a variety of ethnic designs. The brand is
committed to providing its customers with a unique and stylish eyewear experience.