Controversy trails Tope Alabi for using traditional slang during Church ministration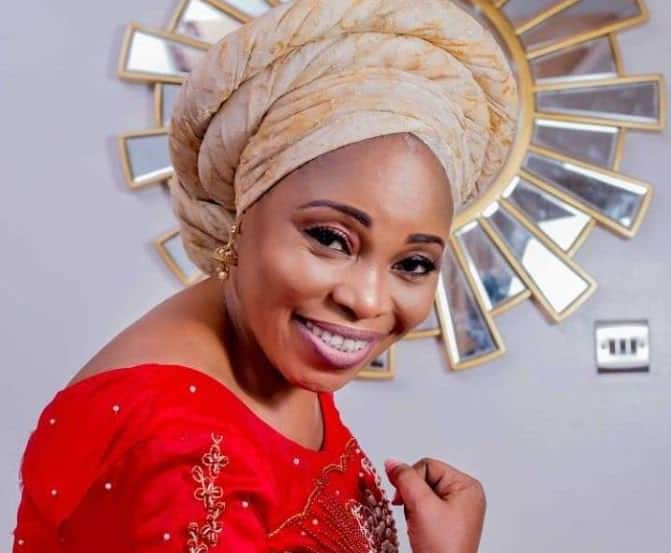 Tope Alabi, a well-known Nigerian gospel singer, has come under fire after a video of her recent sermon went viral. The viral video shows Alabi and her backup singers using the Yoruba slang 'Aboru boye,' which is popular among traditionalists.
While the congregation reacted positively to her use of the phrase during her church performance, it has sparked debate on social media platforms.
According to the Punch, on June 13, 2021, a video circulated on the Nigerian digital space showing Tope Alabi criticising a popular Christian song, "Oniduro Mi," which was sung at different times by iconic singers Tolu Adelegan and Yinka Alaseyori.
Oniduro Mi simply means "my guarantor" in Yoruba. The song praises God as a guarantor and provider.
While commenting on the song, Alabi noted that God was more than a guarantor to her. The singer further said that there was a time she wanted to sing the song but the Holy Spirit cautioned her against doing so.
However, in Friday's viral video, Alabi and her backup singers were heard referring to themselves as 'ebo' literally meaning sacrifice. Emphasizing further that if she's not a sacrifice, she wouldn't have been saved – accepted just as traditionalists pray to their sacrifices be accepted when offered.
The award-winning artist used the word multiple times, resulting in its widespread circulation and the creation of remix videos. However, the usage of the phrase has drawn significant backlash from internet users who argue that such language should not be used in a church setting. Some have even questioned Alabi's spiritual commitment, while others suggested that her extensive knowledge of Yoruba words might explain her choice of language.
The video has sparked a range of reactions, with critics expressing their disappointment in the singer for incorporating elements of traditional worship in a Christian song. Meanwhile, some fans of the singer have defended her, asserting that her intention was likely to connect with her audience through the use of familiar cultural expressions.
A tweeter user @omoajigunna reacting to the video said, "Àbòru bọye o pasitọ (laughs). Ló bá tán"
Another Tweep @mi35236_micheal said, 'Y'all spilling claptrap and blarney words to hurt or bring Tope Alabi down are joking. Aboru ni mi means sacrificial lamb to the lord and Aboye means a living testimony y'all should stop being incongruous".
While @AsakeOfOyo "do not see anything wrong with it," adding that "Tope Alabi is known to use ijinle Yoruba in her songs. I'm not surprised." @omolisabi1 sees it as a traditional way of greeting, saying, "But that is not ijinle yoruba that is the oni isese greeting."
Also reacting, another Tweep, @HonOpeyemii wrote, "Aboru boye is not only applicable to the traditionalist, it is a Yoruba dialect used in greeting the elders," @mz_esteem1 sees it as "just normal deep Yoruba"
In the opinion of @TeeGeezer, "We have all called God several names like "Àlagbada iná" or jìgbìnijigbini bí àtẹ ìlẹ̀kẹ̀, but Àbọ́rú-bọyé is where we draw the line?"
@courage442 advised she "come out of her shell, make she kukuma tell us she's isese, which I totally support, no be all this dilly dally wey she dey do."
While @ayi_baba said, "In this context, no issue. Jesus was sacrificed as a propitiation for our sin before God, and yet lives. This is just semantic, perfectly works with the message she was passing," adding that "Isaac in the Bible was a perfect example in this context. Can give a pass"