Aboru Aboye: Tope Alabi keeps mum on viral video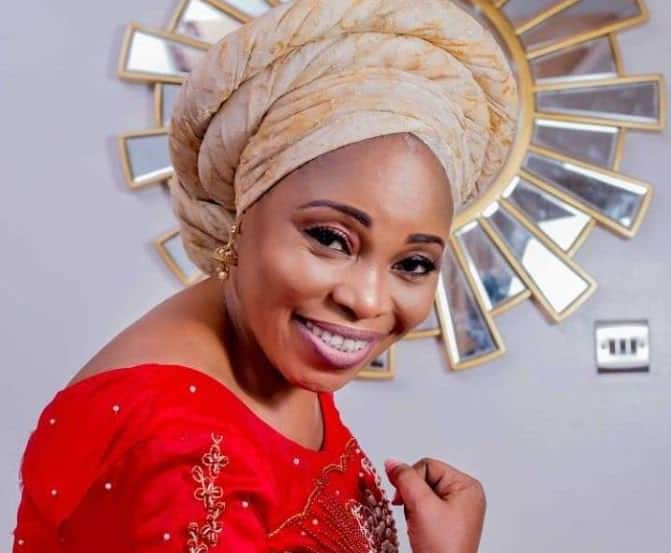 Gospel singer Tope Alabi has refused to comment on the controversy trailing her viral video that has kept tongues wagging on social media.
A viral video that surfaced online captured Tope singing in Yoruba language using the words 'Aboru boye' which is common among Ifa worshippers.
In the video, the singer could be heard chanting the following, "Abiye ni mi, Oruko mi ni yen. Mo de bo, mo ru, mo ye," interpreted to mean, "I am a sacrifice, that's my name. I am a sacrifice accepted by God, that's my name."
The term 'Aboru Aboye' is a term mostly used by Ifa worshippers in reverence to the deity. The term has since become a hot topic on social media.
Tope, who is currently in the United States for her Praise The Almighty Concert, in a conversation with PUNCH refused to comment on the issue.
According to her, stories relating to the 'Aboru boye' controversy had already been published.
In her words: "After you wrote, published post on social media? Hmmmm. No Comment."
Reacting to the controversy, an Ifa-priest Oluwo Jogbodo Orunmila said the award-winning singer needs to conduct an ancestry DNA to be sure of her origin.
Orunmila, who is the chief priest of Iledi Imule Agba in Oyan, Odo Otin North Local Council Development Authority in Osun State, said: "All these phrases showed that Tope Alabi needs ancestry DNA to confirm that she belongs to the Ifa tradition. Those words are forcing their way out, she only needs the right teachers to get fully on track."
He added that whoever has tagged Tope as an idol worshipper is just fuelling public opinion and is particularly not knowledgeable enough to know that Ifa only identifies those who want to be identified because it embraces secrecy.
In 2021, Tope criticised another gospel singer Yinka Alaseyori over the latter's song 'Oniduro Mi' which means in English my guarantor.
Tope said God is more than a guarantor and so Yinka should have let the Holy Spirit guide her before releasing the song.