Tope Alabi celebrates 52nd birthday with sweet words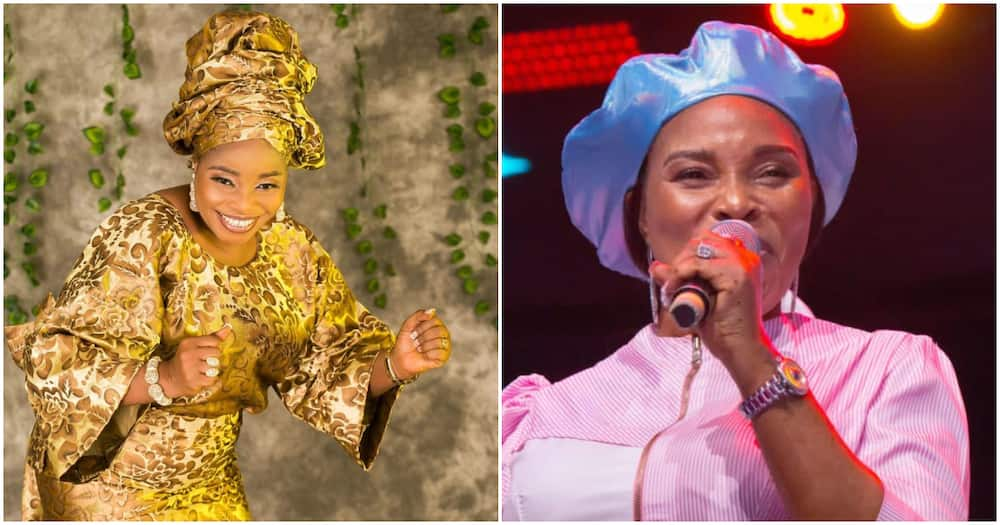 Gospel singer Tope Alabi has celebrated her 52nd birthday with sweet words and a heart full of gratitude.
Tope started the day by a sharing stunning photo of herself on Instagram, expressing gratitude to God for witnessing another year.
Captioning the photo posted on Thursday, she wrote: "With a heart of gratitude, I say thank you, Jesus, for your faithfulness over my life and for your grace that enabled me to celebrate another beautiful birthday. If not for you, Jesus, what would have been my story? It's evident that I've found mercy, grace and favour in your sight. So, as a grateful daughter, I've returned, with a heart of thanksgiving, to say, osé, Olódùmarè."
Tope's husband Olusoji Alabi also celebrated her.
He wrote: "Happy birthday to my lovely damsel, my Choice; a special being created to be a blessing to my life, home and everything that pertains to me. You are such a loving and lovely soul that God fashioned and mercifully positioned by my side. Celebrate the grace of God upon your life and pray for more of it. Give God all the glory for His faithfulness over your life and ministry. More wins in Jesus precious name. I love you forever."
Tope and Olusoji got married on November 16, 2000.
They have three children together.