'I'm a responsible man, take care of 20 women' – Portable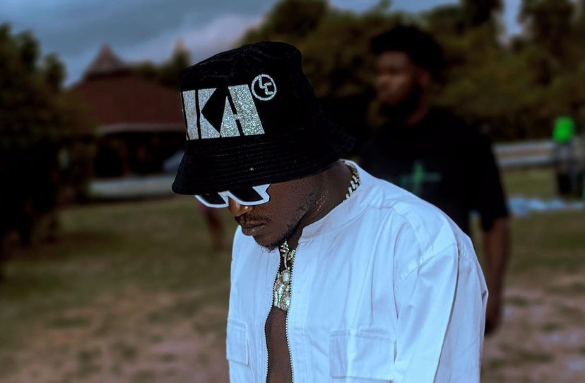 Habeeb Okikiola, popularly known as Portable, a Controversial Nigerian singer who claims to be a "responsible man" despite popular belief.
He claims that some men can barely care for one woman, but he takes care of 20.
The 'Zazu' singer advised young men to make money first before flirting or settling down in a relationship or marriage, emphasising that women only love wealthy men.
This was stated in a video message posted on his social media page.
The father of five said, "Some men can't take care of a woman, talk less of 20 women. (sic)
"I'm a responsible man. Fear who don't fear women. I love women. I take care of women. I'm a hustler. I'm a lover man.
"Make money before love. If you have money women will chase after you. If you don't have money you will never be perfect. Your caring would be like disturbance."
"Try to be yourself. Hustle for yourself. I'm responsible for myself because of my future," Portable added.