She's now my wife – Portable confirms marriage to actress Ashabi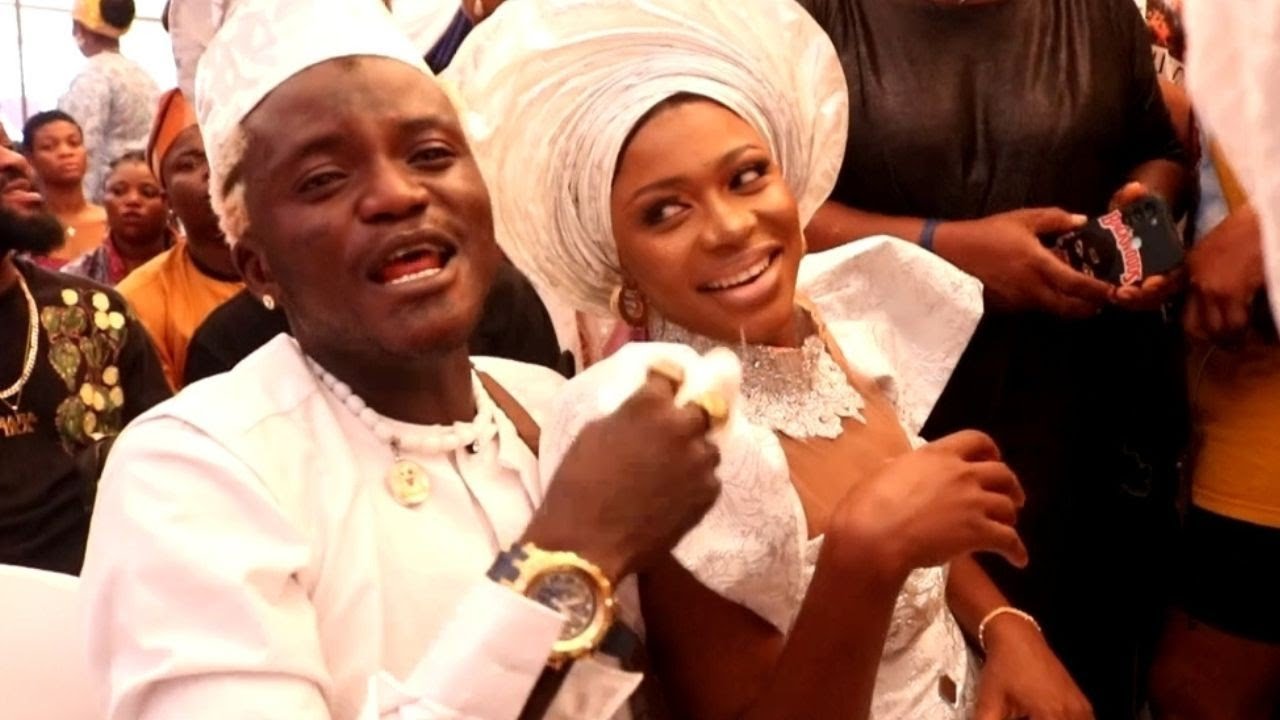 Controversial Nigerian singer Habeeb Okikiola, also known as Portable, has announced his marriage to actress Akinyanju Omobolarinde, also known as Ashabi Simple.
Recall that the singer recently gave birth to his fifth child with his fourth baby mama, actress Ashabi Simple.
Portable confirmed his marriage to the upcoming Yoruba actress in a video shared on the internet during the naming ceremony on Tuesday.
He said: "A stubborn child has eventually become a housewife. She is now a housewife. Praise Allah."
In a post on social media, the singer had earlier disclosed plans to have 12 wives before he clocks 40.
He said: "I'm not up to 30 years, I already have six wives with many children. Before I reach 40, my housewives would be up to a dozen (12). I just want to inform you so you would be aware."