My father's prominence grew after his death – Yeni Kuti on Fela's legacy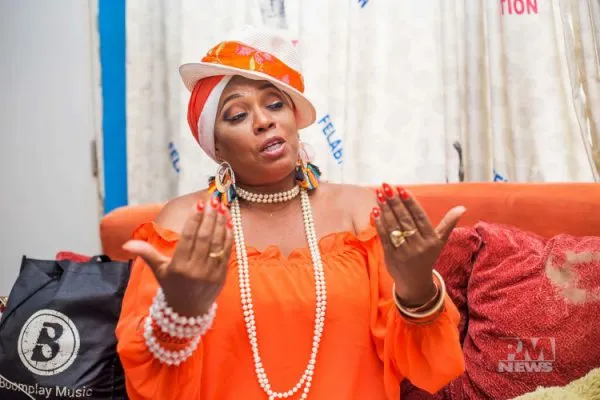 In a recent interview with media personality Chude Jideonwo, Yeni Kuti, a renowned Nigerian singer and dancer, opened up about her late father, Fela Anikulapo Kuti, and how he was not fully recognized for his contributions to the Nigerian music scene until after his passing.
Despite facing constant mistreatment from the government and citizens alike during his lifetime, Yeni noted that her father's legacy has only continued to grow stronger in the years since his untimely death. It is a testament to his enduring impact on the music industry and his unwavering dedication to his craft that he is still celebrated and revered by many today.
Speaking of why she thinks the change happened, she said, "I think 'their eyes are now clear, suffer don hook us for Nigeria. We have seen that there was at least one person who was singing about the abuse and fighting it.
"Fela used to take out an advert on Daily Times that later became Punch, every Saturday. He would tag it 'Chief Priest says', and he will write something about Nigeria. He had a printing press, where he would print and yab all of them. Of course, it took death for them to realize they had lost something important."
When asked if her father died happily, Yeni said, "That's a very tough question. I think it's a tough question because he was quite ill before he died. So, I don't think someone that was so ill could be happy.
"You know, many things he actually stands against started happening. Sometimes I think it's even better that he died then because if he didn't die, he would have died now with the way Nigeria is now."