How I handled my divorce led to beautiful ending – Toke Makinwa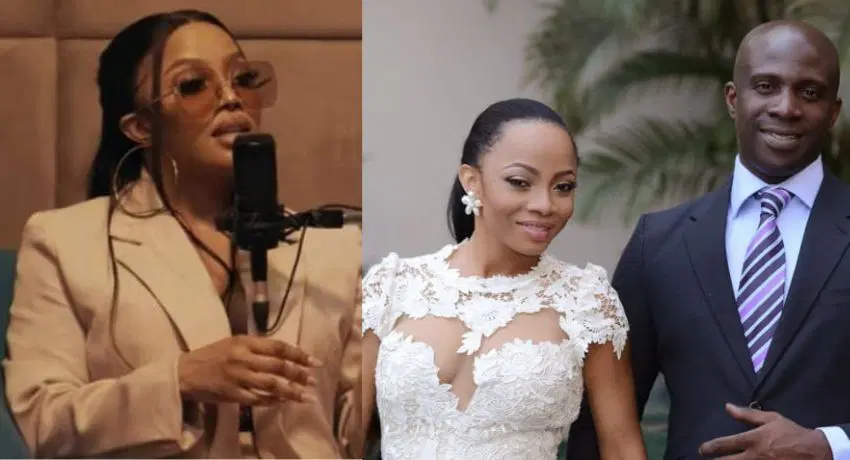 Nollywood actress and media personality Toke Makinwa claims her subsequent success is a result of the way she handled herself during her divorce tragedy.
She added that after her 2015 marriage to Maje Ayida ended in divorce, different people had varied interpretations of what her marriage included.
On the most recent edition of her Toke Moments YouTube vlog series, she made this statement.
Recall how Makinwa and Ayida split up in 2015 when she supposedly found out he had a child with his ex-girlfriend?
The thespian said she was traumatized because she was the victim and she was the one who was still blamed for their divorce.
She said, "I woke up being talked about on radio, television. People had different versions of what they thought my marriage was, how they thought my marriage was, and possibly what they thought would had led to where we have gotten to.
"I don't think there is any news in the Nigerian space that has been that chaotic.
"I was trending nonstop on Twitter with people saying the most horrible. I mean, I couldn't even stop it because it was like, how am I being blamed for a situation that happened to me?