Showmax unveils first-ever Nigerian Masterbrand campaign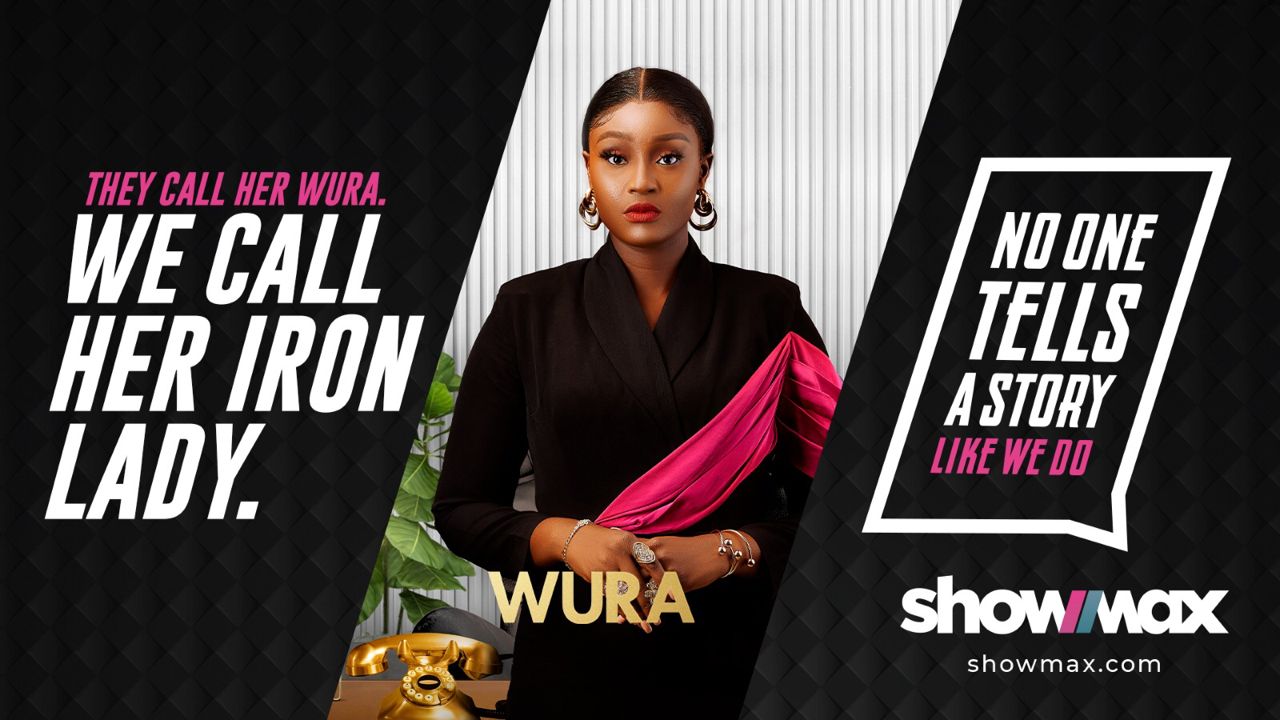 Africa's streaming service, Showmax, says it is staking a major claim on the rapidly growing streaming industry in Nigeria with its first-ever masterbrand campaign in the country with tagline "No one tells a story like we do".
Opeoluwa Filani, General Manager at Showmax Nigeria, said this in a statement made available to the News Agency of Nigeria (NAN) on Thursday in Lagos.
"The campaign is a celebration of the wealth of stories that abound in Nigeria and Showmax's commitment to telling them as a truly Nigerian brand.
"In Nigeria alone, we have over 300 tribes and thousands of untold stories. We can tell 300,000 stories in a year, and you will still find a new and exciting story to tell for the next 10 decades. That's the beauty of our diversity.
"As a brand, we believe it is our duty to tell these stories and tell them in their most original and purest form. And this is even more important to us because we're Africa's original streaming platform and we truly believe that no one can tell our stories better than we do," Filani said.
The campaign officially launched on May 29 with a super crisp and relatable television commercial featuring Nigerian actress, Sharon Ooja, who also stars in the AMVCA-nominated Showmax Original, Flawsome.
The campaign pays an ode to the vibrant, larger-than-life storytelling streak of Nigerians and Showmax's apparent efforts to tell authentic Nigerian stories through its slate of originals eight of which were launched over the past one year.
Filani further explained that Showmax had released a tease campaign with a display of some of the most popular Nigerian slangs such as 'Just Dey Play', 'Woto Woto', 'Eweee' and 'Pressure Ti Wa' on billboards across major cities in Nigeria.
"Conversations about these billboards were amplified on social media with many users giving their unique spins and takes on the campaign.
"It wouldn't be the first time Showmax would be starting conversations on social media.
"In 2022, the streaming platform's hit Nigerian iteration of the Real Housewives franchise, The Real Housewives of Lagos (RHOLagos) dominated conversations on social media, sitting on the Twitter trend table for its 13-week long run.
"RHOLagos has gone on to win an AMVCA for "Best Costume Designer", alongside other Showmax originals like the police and procedural drama, Crime and Justice Lagos, which snagged the awards for "Best TV Series" and "Best Picture Editor," he said.
The streaming service had officially set up shop in Nigeria last year with the appointment of Filani as General Manager and other key hires for its Nigerian operations as part of efforts to solidify its presence and investment in the country.
Yolisa Phahle, the Chief Executive Officer of Showmax, had said in a statement that the platform had witnessed unprecedented growth in its paying subscriber base.
"It has become even more important to have a dedicated team at the helm of affairs of Showmax in one of our most important markets.
"The decision is paying good dividends. With 22 nominations at the biggest TV and film awards in Africa, a record charting kids' show, Jay Jay: The Chosen One, mirrored after the reimagined childhood of Nigerian football legend, Jay Jay Okocha,
"Growing slate of critically acclaimed originals including the James Omokwe-produced Diiche, Flawsome, Crime and Justice Lagos, The Real Housewives of Lagos and Abuja, and Wura, as well as an extensive collection of TV shows and films from Africa Magic – such as Itura, Covenant, My Beautyful Life and Ricordi," he said.