Ogun socialite Afo Guarantor buried in Abeokuta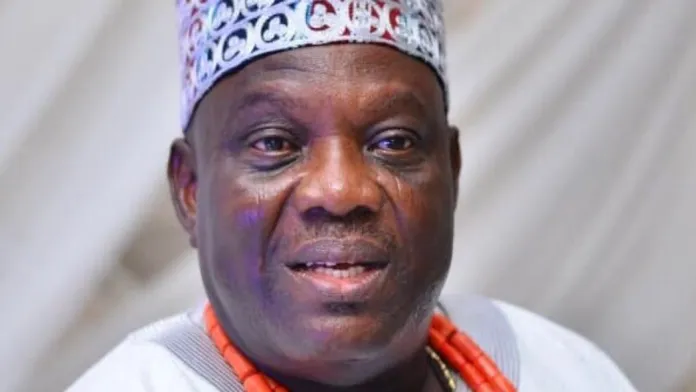 Afolabi Sodunke, a socialite from Ogun known as Afo Guarantor, was buried in Abeokuta.
The master builder was laid to rest on Monday at a ceremony attended by friends and relatives.
He was born on June 2, 1956, in Iporo Ake, Abeokuta, to Nusirat Morin of Morin's compound, Ago-Oko, and Julius Sodunke (Ntoye of Ijemo).
On October 29, 1982, at age 82, and on April 29, 1993, at age 74, respectively, his parents passed away.
He told City People in 2019 that his mother was the reason he moved to the south after initial transfer to Kaduna in 1977 to head the northern office as an auditor (auditing for Nigeria Railway, Nigeria Airways, Chad Basin Authority, Federal Housing Authority and Bacita Sugar Company).
"Due to much pressure from my mum who compelled me to move to the south, I came to Lagos and got employed at Mobal/Jimsol Nigeria Limited, Lagos worked for a year as their internal auditor," he said.
Afo Guarantor was the chairman/CEO of the following companies: Vas-sod Construction Nig Ltd, Vas-sod Oil & Gas International Ltd, Vas-sod Bottling Ltd, Vas-sod Property Ltd, Chairman, Igbesa Business School, Primefort Business School, Primefort Acedemy.
He held roles in several social clubs such as president of Isokan Egba Agenda, vice- president of Lisabi Metropolitan Club of Nigeria; member of Abeokuta Club, and Abeokuta Sports Club; and member of Royalty Club of Egbaland. His favourite musician was Ebenezer Obey.
Afo Guarantor is survived by his wife Abiola Sodunke (nee Olukotun), children and grandchildren.