Ini Edo speaks on her affair with Empress Njamah's ex-boyfriend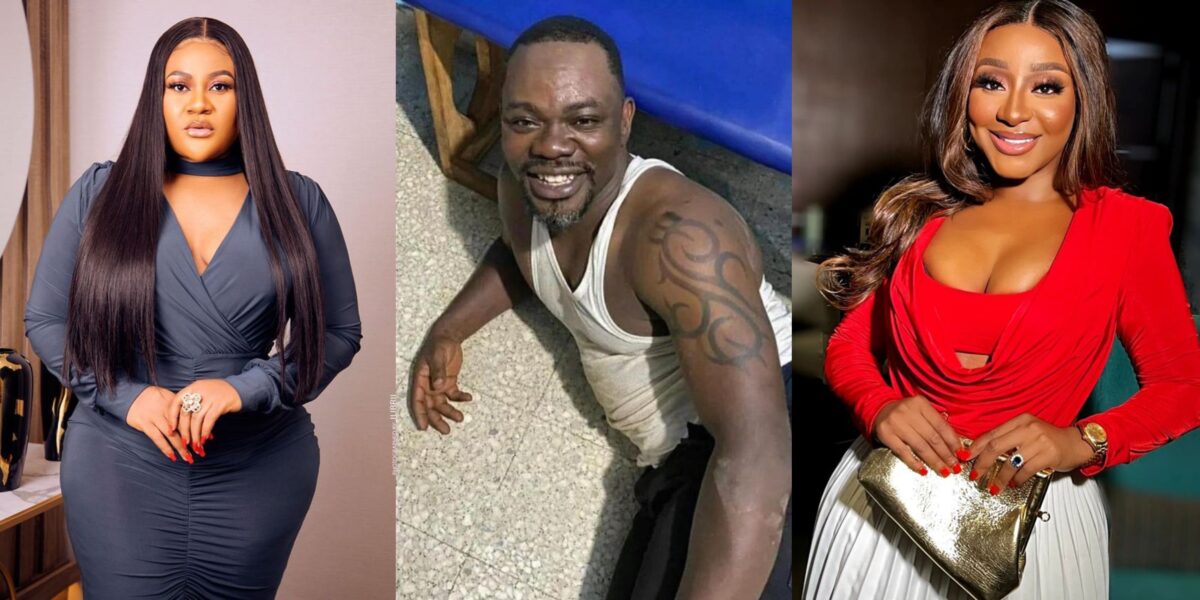 Iniobong Edo Ekim, professionally known as Ini Edo, a popular Nollywood actress, has spoken out about her alleged affair with Empress Njamah's ex-lover and blackmailer, George Wade.
According to reports, Ini Edo's video and international passport were recovered from George Wade after he was apprehended by Liberian police.
In the trending video on social media, Ini Edo and Wade were seen conversing.
During an Instagram live session on Tuesday, the actress denied having a romantic relationship with him, claiming that Wade had contacted her posing as a movie producer looking to cast her in his film.
She also mentioned that he tried to divert their conversation during which she declined his sexual advances.
Speaking on how he got her passport, she claimed that he had promised to book her a flight in South Africa for them to meet up.
She said: "Just turn on my phone and I'm being bombarded with lots of accusations. I don't know why people are dragging me into the web of lies.
"Someone messaged me with a foreign number sometime last year, August/September/November. Someone called me and said he wanted to work with me and when I asked how he got my number, he said a colleague gave it to him."