Why I can't spill the reason for my separation from Alexx Ekubo – Fancy Acholonu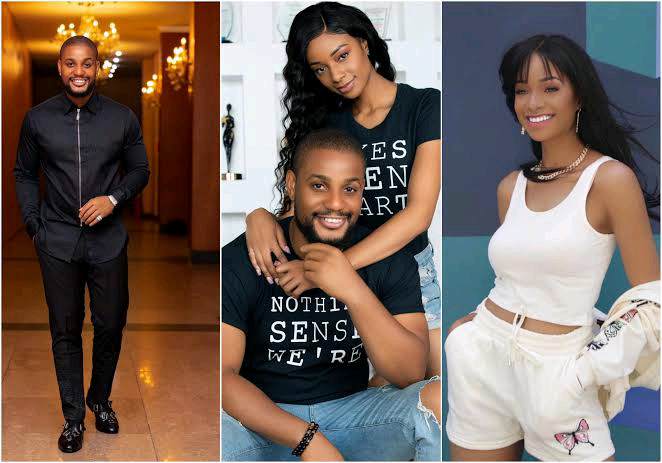 Still on the trending topic of the separation between Alexx Ekubo and Fancy Acholonu. It is clear the this topic has brought out a lot of rounds in the internet community, as a lot of people has grown considered and are wondering the reason behind the sour relationship between Alexx Ekubo and Fancy Acholonu.
This came as a result of Fancy's response to an insinuation of Alexx Ekubo and fellow colleague, IK Ogbonna being gay; it could be insinuated that this led to the braking of marriage between the two by Fancy Acholonu.
A couple of curious internet users deemed it fit to ask Fancy some questions regarding the matter, with an Instagram user asking Fancy to come clean about the real intent of the split, and that she shouldn't take the entire blame of the whole schrade happening between her and Alexx Ekubo. Fancy Acholonu Fancy replied to this by admitting that she was undoubtedly afriad to say the truth.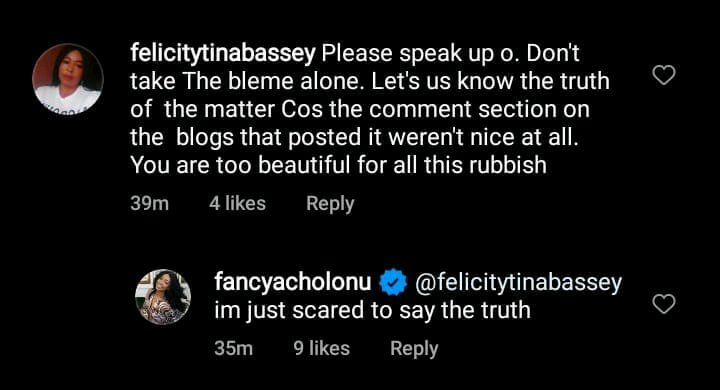 More user asked their questions with awele231 asking: "@fancyacholonu Do you mind telling us what he did to you? Because some people are now seeing wrongly"

As Fancy replied, she wrote: "@awele231 im not ready to do that because im not trying to embarrass him. Nigerians would judge him too much. I actually care about his feelings but the moment I realized he doesn't care about ruining my reputation or mental health by making this apology he demanded I had to say enough is enough im done."
More respons can be seen below;