"A break up is bad enough"– Mofe Duncan weighs in on Alexx and ex-fiance, Fancy Acholonu's relationship drama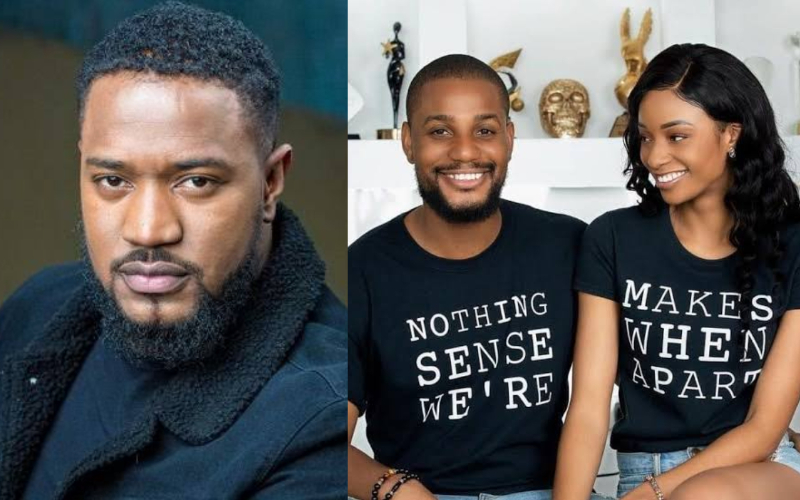 Nollywood actor Mofe Duncan has commented on the relationship drama involving his colleague Alex Ekubo and his ex-fiancee Fancy Acholonu.
Following their broken engagement and a number of bombshell secrets revealed to the public, the couple's online in-laws are now at odds with them.
In the most recent development, Ifeoma Ekubo, the sister of Alex Ekubo, spoke out in his defense in response to rumors that he is gay. She also criticized Fancy for encouraging such rumors by saying, "Live in your truth," and claimed that they never had sex during their five-year relationship.
Mofe Duncan urged the group of online in-laws to not interfere with the separation of the couple in response to a series of opinions that were flying back and forth on social media.
Sharing a cartoon depicting Batman slapping another cartoon character, Mofe said that a breakup is bad enough for the two people involved in the situation and pleaded with people to leave them alone because constant analysis and gaslighting won't help them resolve their problems.
He wrote: "I know vampires would come for me but I really don't care. Leave these guys alone… a break up is bad enough, psychoanalyzing and gaslighting either of them isn't gonna help. Alex this! Alex that! Fancy this! Fancy that! Leave them alone! Alex is this! Fancy is that! Okay… and then what? How does that address the N77 TRILLION debt Nigeria is in?"