Lagos I love you but I can't do this again – Burna Boy states in 'half-baked' apology to his fans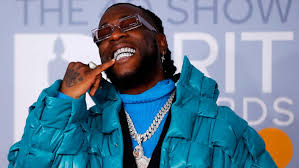 Grammy award-winning star, and one of Nigeria's finest Damini Ogulu popularly know as Burna boy took to his Instagram story and apologise to his Nigerian fans.
The star who was set for a concert scheduled for 3 am on the 1st of January 2023 later held around 6pm turned out to disappoint a lot of his fans. The star took to his Instagram story at the early hours of the day, and gave a formal apology to his Lagos fans.
Clearly stating that he would never perform in Lagos again regardless of his love for his fans.
Giving reasons to this, the star started that the infrastructure and organisation of the environment wasn't layed to his taste, and that he would try his best to make sure that it would be met at subsequent time as he works with share holder and investors through the course.
The apology goes as so:
"Lagos.

I love you but I can't do this again. The organisational structure and infrastructure is not there for the complexities of my audio and Production needs.

Let's be clear. I wasn't late, my band wasn't late. We pride ourselves on being highly professional especially with out stage craft. There were three options available to me; wait for audio to be fixed and delay the show, come out at 11pm as planned with no sound or call breach of contract and pull the plug.

I know I can't go all over the world and neglect my own people so I'm taking matters into my own hands! I'm gathering the troops to work on building world class infrastructure in the Nigerian entertainment business.

Investors and stakeholders, interested pls hit me up, we need to make some changes

I apologize to my fans for how hectic it was, thank you for staying and watching the storm with me.

I commend my band for making lemonade with the worst lemons we've ever seen.

Wonder X, KC Kennedy Olisa Adibua and Creative Economy Catalyst (CEC) did an abysmal job of executing anything and my fans should never have had to go through that.

I'll see you all again, on spaceship time! No one else's.

Love, Damini."
In respons to the apology, many fans discribe it as "un-baked", and that he would have preferably apologised before climbing and performing on stage.
View response from fans below;