Leaked chats between Alexx Ekubo and Fancy Acholonu prior engagement breakup surfaces online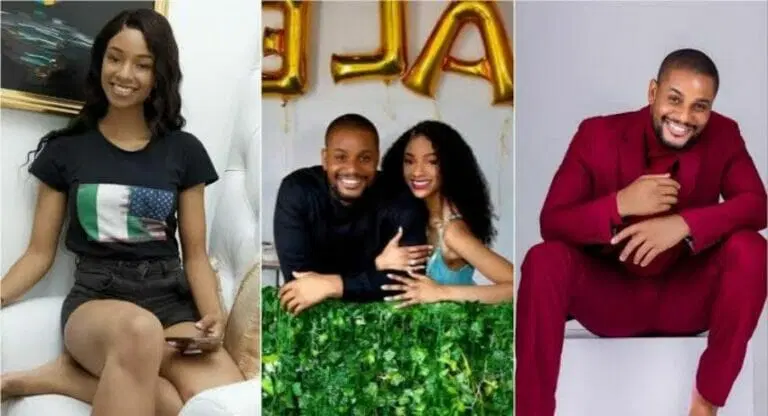 Private chats between Nollywood actor Alexx Ekubo and fiancé Fancy Acholonu has been leaked online.
Fancy Acholonu who has been at the forefront of the online spectators since the public apology said by her to Alexx Ekubo which she However claimed to have been manipulated into saying, has finally opened up about her relationship with the Nigerian actor to the online audiences.
The leaked chats showed that Fancy Acholonu was abused financial, emotionally, verbally and mentally by the Nollywood actor, who after a 5 year period of their relationship, according to her never shared an intemate relationship, but was said to have allergidly had affairs with other women.
Prior to the announcement of the engagement call off by Fancy, conversations had before then was also seen in the leaked chats, were Alexx threatened his former fiancé to keep mute about the whole issue.
See leaked chats below;