James Brown responds to critics of new look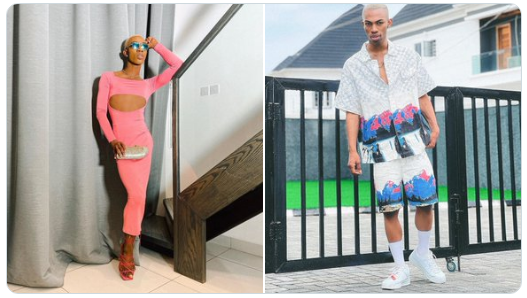 Crossdresser James Browm has at last responded to people who have criticized his new appearance.
The 23-year-old who has been posting pictures of himself on social media in a man's outfit also dubbed himself the "prince of Africa."
Days after the sex clip went viral, the crossdresser stopped wearing women's clothing and started promoting men's clothing for a certain clothing company.
However, James came under heavy criticism as some accused him of trying to gain more popularity with the gender switch.
Responding in an Instagram post on Monday, James Brown shared other photos of himself dressed as a man, adding that he is more of a man than those criticising him.
He wrote: "I attract both genders, I'm more of a man than your boyfriend."
Last month, the Instagram influencer indicated an interest in getting married to a woman after repackaging himself as a man.