James Brown fires back at Bobrisky over clash with Papaya Ex at Lagos party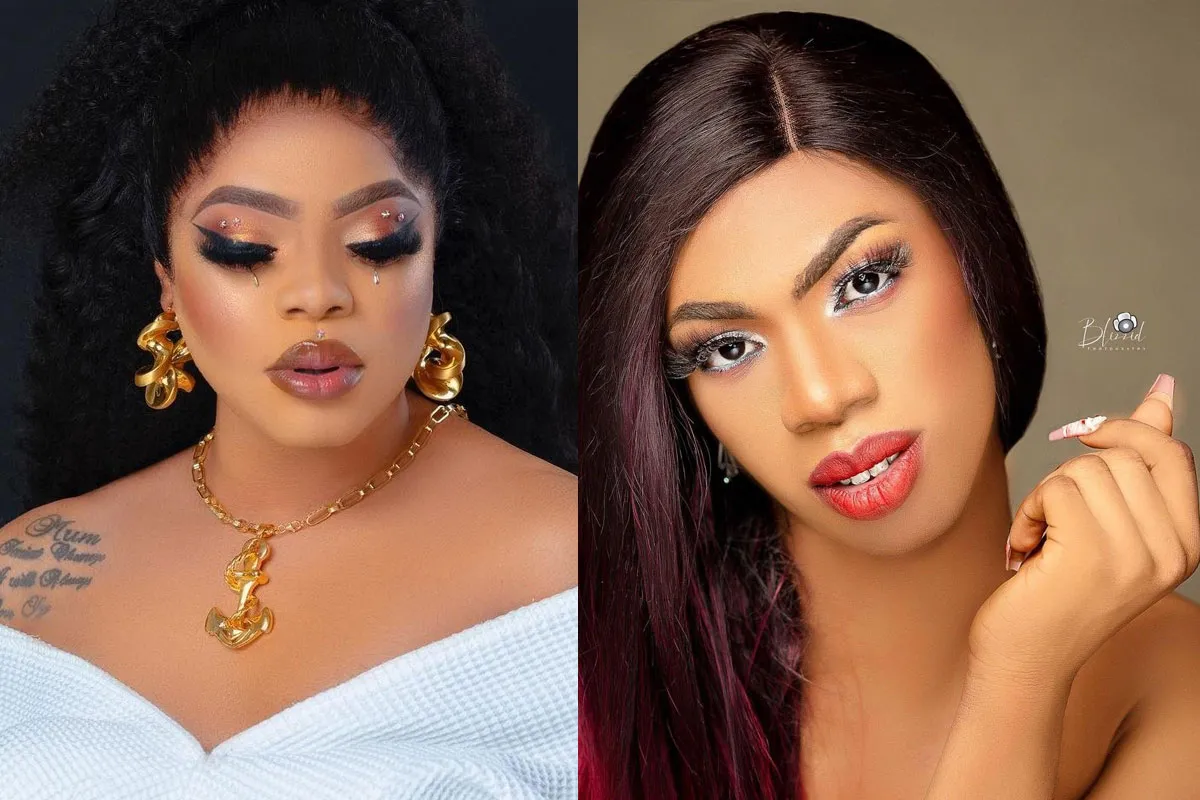 James Brown, a Nigerian crossdresser, has fired back at fellow crossdresser Bobrisky over their clash at a party in Lagos.
The duo alongside socialite Papaya Ex sparked reactions on social media after a video of Bob snubbing James Brown and throwing a water bottle at the latter and Papaya went viral.
According to Bob, he was prompted to physically attack James and Papaya after complaining that he did not want them dancing close to him at the party.
Narrating his own side of the story in a Snapchat post on Monday, James accused Bobrisky of snubbing and attacking him out of jealousy.
"You wish me congratulations when I bought my Range Rover, thank you for doing that. Now I see you at a party and greeted you, owa snub mi.
An angry James rained insults on Bobrisky, saying that his reign was over and he (James) is the reigning queen.#
He said: "You will continue to see me as a threat old woman wey no wan rest, I am now the reigning queen, your time is over."
On his part, Bobrisky in an Instagram post threatened to beat up Papaya whenever they meet.
"I was there earlier and I was just pressing my phone, They told me she was coming so I was already ready for her. So they were dancing a cultural dance, it was so trashy, she was entering the party, she now stood in front of where I was sitting down with my friends and she was dancing. I looked around and saw who I can grab first. If you want to dance your rubbish dance, it's not in front of me that you will dance your rubbish dance. I was angry, I wanted to tear her beads and people were holding me. I just carried table water and flung it on her.
"Even the police she came with, the moment they saw me, she thought she could arrest me. Do you think the police will stop me from beating you? When I see you in person Papaya listen to me, any event wey me and you jam I go dey beat you. She later left with her stupid people. All the people she came with. I'm such a classy bitch but at the same time, I also fight."
Responding to him, Papaya also posted a video on Instagram, calling Bobrisky a liar, she also threatened to beat Bobrisky even if it means going to prison.