James Brown slams critics of leaked sex video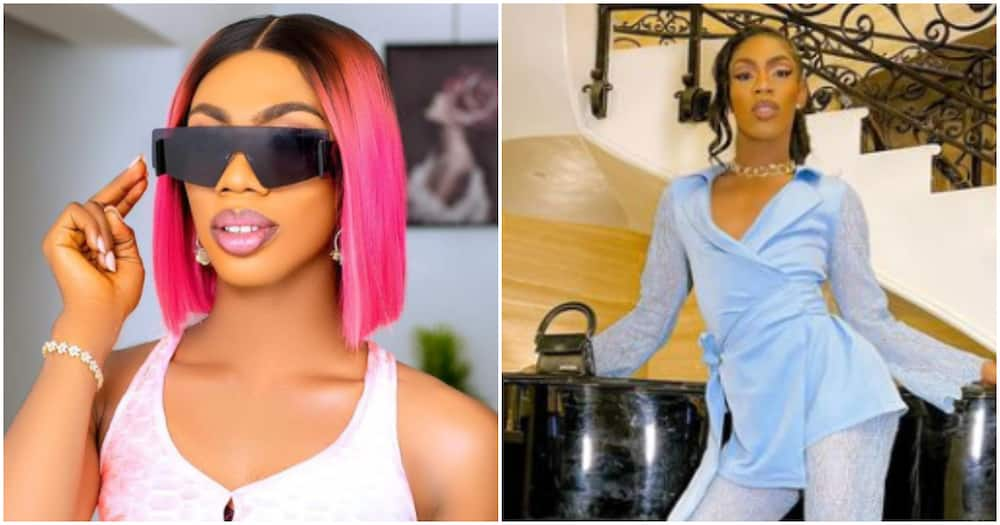 James Obialor, a controversial crossdresser better known as James Brown, has lashed out at those who have criticised him for his leaked sex video.
The video was initially shared on Snapchat on Monday night and has since gone viral online.
When James Brown, who occasionally dresses as a woman, revealed that he had a girlfriend, the video went viral.
The self-described "princess of Africa" was seen in the video engaging in sexual activity with an unnamed female partner.
The video, which many believed was released by the 23-year-old to increase his popularity, caused James Brown to draw criticism.
James responded to the criticism in a video that was uploaded to Instagram in the wee hours of Tuesday, October 11, in which he denied being gay and said he was in a wonderful relationship with a woman.
James also pointed out that the society tagged him a gay man because of his effeminate nature but he has been in a relationship with the lady for two years.
The Instagram influencer also said he lied about his HIV status when he was arrested in 2018 because he did not want to go to prison.
"Addressing critics of the video, James said: "Yes I'm the one in the video, yes it happened. But what should I do? What can I do? I see people coming for me telling me 'James Brown you did an unprotected sex.' B*tch it's my relationship.
"We've been dating for two years. She knows about my status, she knows everything about me health wise. I am healthy. So you have no right and as you can see I didn't even cum inside I had to cum on her body because I am not planning for unwanted pregnancy. But you guys as the coming for me, I am not the first person that his sex tape leaked. You all are just hypocrites, mind your f*cking business."
Speaking further, James said he was sad and devastated over the leaked video.
He said: "I feel so sad, and devastated, like why did this happen to me. I don't know who leaked it. I know people hate me. People are jealous of who I have become. I don't know who leaked but whoever did God will judge you. Heaven bear me witness."