James Brown reveals plan to marry wife after repackaging as man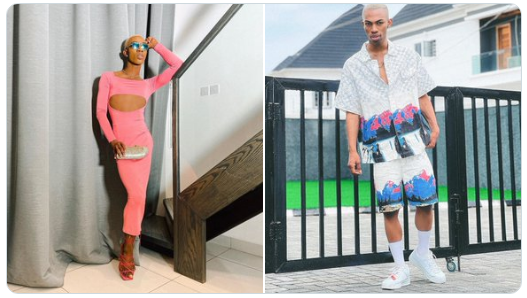 James Brown, a crossdresser who later repackaged as a man, has expressed interest in getting married to a woman.
The 23-year-old gave up wearing women's clothing and his self-proclaimed title as the princess of Africa after his sex video with an unnamed woman went viral.
James Brown, who frequently posts pictures of himself on social media looking like a man, also dubbed himself the "prince of Africa."
The crossdresser made the switch days after the sex tape was leaked and he has been advertising masculine outfits for a particular fashion brand.
On Monday, James posted photos of himself on Instagram dressed as a man, saying that he needs a woman for marriage.
"The latest bachelor in town. I'm single, looking for a woman to call wife," he wrote.
James Brown, whose real name is Obialor James, became famous in 2018 after a video where he made a grammatical blunder "They didn't caught me" following his arrest went viral.