Yul Edochie meets Jerry Amilo after several years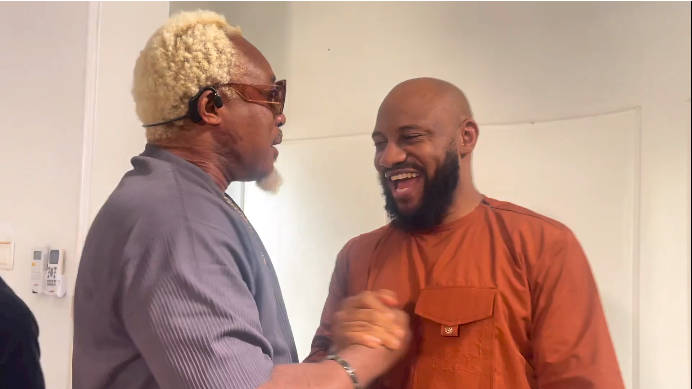 Actor Yul Edochie has expressed excitement on reuniting with his colleague Jerry Amilo after many years.
Yul revealed he was working with Jerry on a new project.
The actor shared a video of himself and Jerry on Instagram on Thursday night, emphasising their past collaborations and the respect he has for Jerry.
In the video, Yul said they last worked together a long time ago. He referred to Jerry as his brother, adding that they have made numerous hit movies together.
Captioning the post, he wrote: "Link up with my bro on a new project. After so so long. A man I have so much respect for @kingjerryamilo_. We made so many hit movies together."