Nigerian woman Joyc Ijeoma begins 72-hour massage to break Guinness World Record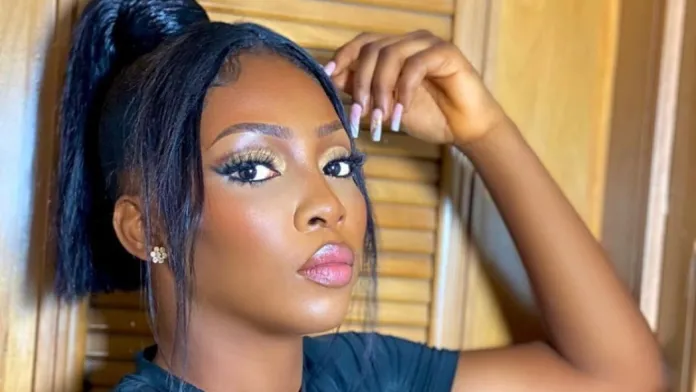 Joyc Ijeoma, a Nigerian woman, has began a 72-hour attempt to break the Guinness World Record for the longest massage on separate people.
Ijeoma is carrying out the exercise in Lekki, Lagos State.
The masseuse stated her desire to set a new Guinness World Record in a 30-second social media video.
She revealed that she had massaged for nearly 18 hours in preparation for her record-breaking streak.
Ijeoma is looking to break Alastair Galpin's record for the longest full-body massage in 25 hours and 4 minutes which was held in South Kalimantan, Indonesia in November 2015.
"A special invite to you all as I attempt to set a new record for longest massage on different individuals. Please come through for me. Your support and physical presence would be very much appreciated. Come with your family friends even your enemies," she wrote in an Instagram post on Friday.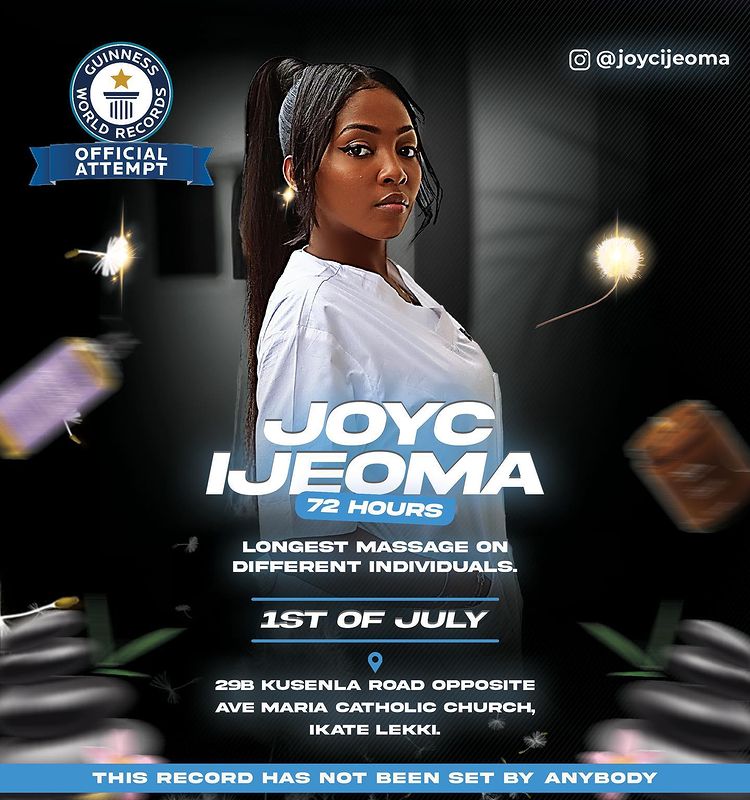 This is coming after Nigerian chef Hilda Baci broke the world record for the longest cooking marathon by an individual for about 93 hours.