Davido: Fear women, Iyabo Ojo speaks on Anita Brown's allegations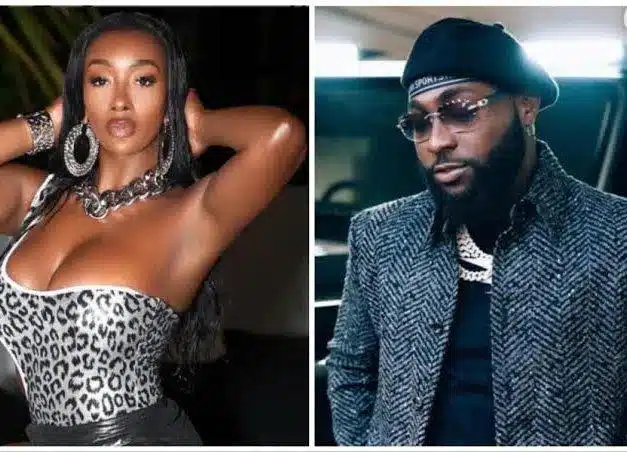 Iyabo Ojo, an actress, has spoken out about the adultery scandal that has rocked musician Davido, born David Adeleke.
Iyabo's answer came on the heels of social media fury over the adultery claims brought against Davido by two women, Anita Brown and Ivanna Bay.
In an Instagram post, the actress stated that men who have a reputation to preserve should avoid people who have nothing to lose.
She added that any man who lacks self-control must be prepared for the consequences of his actions.
Her post reads: "If you have a reputation to protect, please guide it, protect it, never get carried away, and associate yourself with a person who has got nothing to lose. It never ends well.. be wise.
"If there is not one person who is level-headed in your circle and can check you when need be, please ajust your circle….. be humble.
"Hidden secret of a womans heart: No woman wants to truly share a man, but some will allow it bcos of culture, religion, financial benefits, or sexual pleasures……. but deep down in a woman's heart, she secretly desires to own the man all to herself, Note: some will accept their faith, while some will rather destory everything if they can't achieve their goals…… be aware.
"Woman disobeyed God, so who is man? that you're not mindful of woman? Woman have caused wars between warriors, kings, and nations, so who are you. be informed. Man, the stick, btw your legs are not as strong as the word 'MAN' sounds, if you lack self-control, then know your stick will have no respect for emotions, ….. your heart can never be prepared for the mistakes that await you…… be cautious.
"You can never be wiser than the one who first ate the fruit of the forbidden tree of knowledge of good and evil….. be guided."
Iyabo added that when things happen to people, insteading of mocking or judging, one should learn from it so as not to find oneself in a similar situation or worse.