Yul Edochie drops cryptic post on Davido, Anita Brown controversy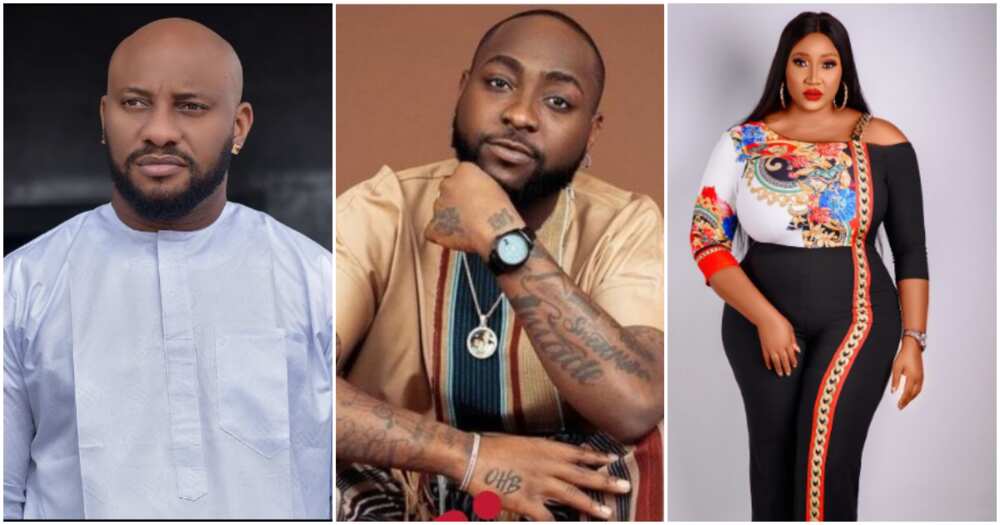 Yul Edochie, an actor, has posted a cryptic message about the scandal between Afrobeats musician Davido and US model Anita Brown.
Ms Brown said that Davido had pregnant her and forced her to have an abortion.
She originally came to public attention on Sunday, June 25, when she claimed to be in a relationship with Davido.
The socialite uploaded images of alleged conversations between herself and Davido's cousin, Clark Adeleke.
In her social media outburst, the model stated that she first met the singer in 2017 while in Dubai and that they dated on and off until the pandemic when she was in a 'long' relationship.
Brown released screenshots of chats between her and the 'Assurance' crooner, who not only seemed to have confirmed having unprotected sex with her but also allegedly asked her to handle the pregnancy like other women in the past have done to help lighten his problems.
Speaking amid the ongoing drama on Friday, Yul wrote on Instagram that no one is totally clean, adding that people have been hiding who they truly are and then judging him.
He wrote, "Nobody good pass, nobody holy pass. Everybody just hide their own dey judge me since."
Yul, a former governorship aspirant in Anambra State, suffered backlash after he introduced his second wife Judy Austin, an actress, to the public in April 2022.
The actor also introduced his son, Star Dike Munachimso, a product of his affair with Judy, sparking huge controversy.
The father-of-four said he married Judy because he could not let go of his colleague-turned-wife.
According to him, a man can love two women.
Despite the backlash he receives from social media users who believe he betrayed his wife of 18 years, the actor insists there is nothing wrong with polygamy.