Day I confirmed God exists – BBTitans' Khosi narrates experience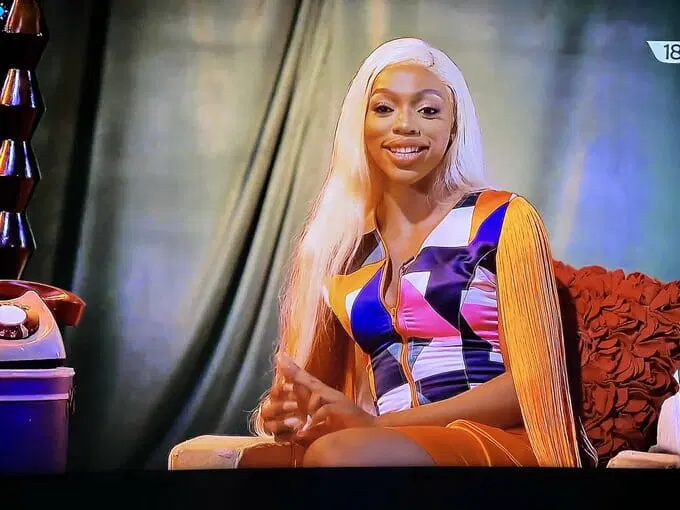 Makhosazane Twala, aka Khosi, Big Brother Titans Season 1 reality programme champion, has revealed the incident that led her to believe in the presence of God.
In a recent interview with media personality Hero Daniels, the reality star discussed her family's suffering after her parents divorced.
She described the moment when her mother abandoned her father to work in another city when he became hooked to alcohol and smoking as the "worst time" of her life.
According to the 25-year-old South African journalist, her father's business collapsed and he lost all six of his automobiles after being influenced by "bad friends."
She said she and her siblings left their home to live with their grandparents after their mum relocated.
Khosi said it was while living with her grandparents that she learned how to pray.
She said, "They [my grandparents] taught me how to pray and believe in God. I have one particular story where I believed in God. I was like, God exists.
"I remember it so vividly. My granddad was on the phone with my mum and I was like in the night. Maybe let's just say 9pm or 8pm. Well, I don't know, I was a baby. All I know is that it is dark because I was probably like 4 or 3. It was dark and I was asking my grandmother like, what's wrong because he [granddad] was on the phone with my mum.
"And she says that my mum still haven't gotten where she is. She was supposed to be visiting us that weekend. She would come twice a month for two days. So, she had come to visit us and she was going back. There was no direct transport because she didn't have a car, so she entered Hi-[Five] because we lost everything. We had like six cars but we lost all of them.
"She entered Hi to her workplace and there was no transport so she was stuck in the middle and it was 9pm somewhere in the bushes. I could hear my granddad talking to my mum over the phone, and I'm only like 3 or 4. And I was so worried about my mum. I asked my granddad that if she going to be okay? Then he was like, we can only just pray.
"I was like, how can God be? What can we do to make sure she is okay? Then he started explaining how God works. And you know when you are in a desperate situation like that, whatever a person tells you is going to be a gospel at that time. So, he explained to me that we can just pray. This is how God works. This is what God can do for her.
"Then I went to pray. I prayed and prayed and prayed. I was only 3, could you imagine? All I know was that the next thing I heard was that my mum was home safely. I was like, wow! This God's story works [laughs]."