Mofe Duncan and Deyemi Okanlawon finally settle years of feud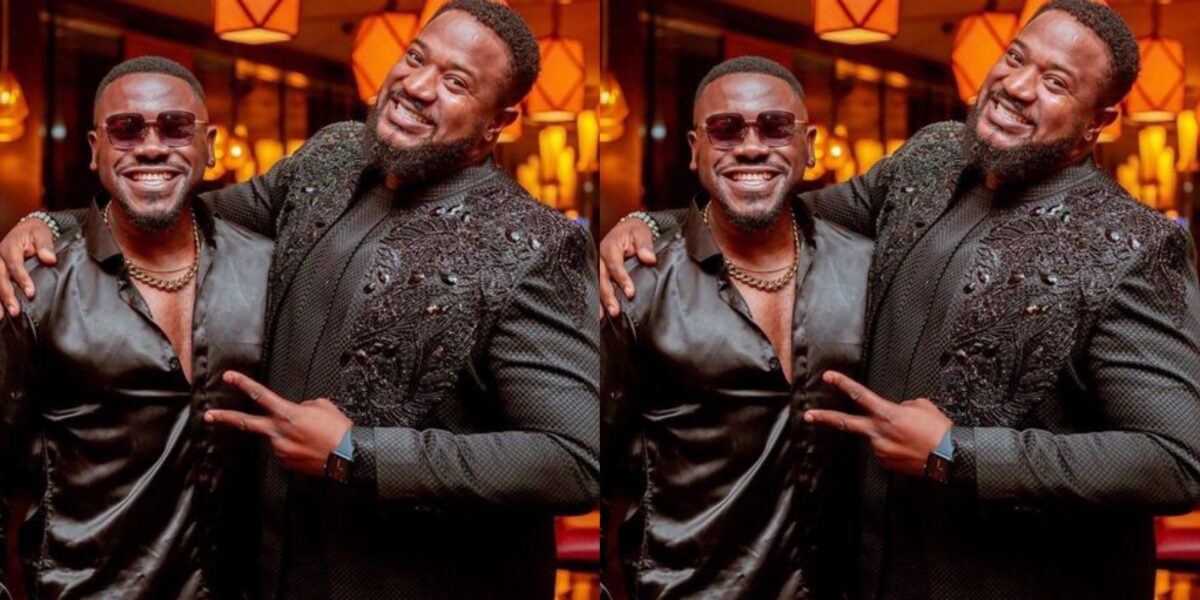 Mofe Duncan and Deyemi Okanlawon, two Nollywood actors, have finally settled their feud.
The movie stars who have been at odds over their ages have agreed to a truce.
The actors' age disparity has been a source of contention between them, as Deyemi Okanlawon is older than Mofe.
Now that Mofe Duncan has joined the 40th club, the movie stars are calling it quits until Deyemi joins the 50th club.
Mofe thanked Deyemi for his words and prayers, as well as for being special.
He revealed that he was tempted to let him believe he was a better actor than him.
"We finally made up guys….and since I have a seat on the 4th floor, we've decided to call a truce till @deyemitheactor leaves me on the 4th floor and proceeds to the 5th (which is in about 2 years). Your speech last night bro…you truly are special. Thank you…..for your words and your prayers. Almost tempted to let you believe you're a better actor than me for at least 48hrs, but to hell with that!".
Reacting, Deyemi stated that he should have used deodorant.
"Sigh….you could have at least deodorant".