Why many people dislike me – Blessing CEO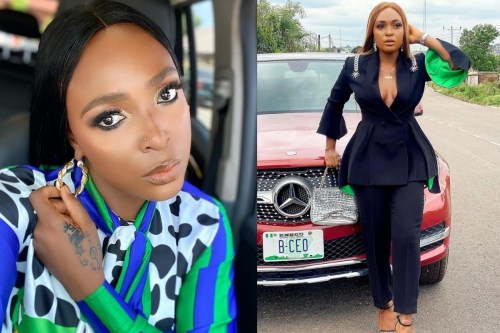 Blessing Okoro, an a self-proclaimed relationship expert also known as Blessing CEO, has asserted that many people dislike her because she is attractive.
In a recent video message posted to her Instagram page, she made the assertion.
The social media influencer, who was just recently let out of jail, acknowledged that she is "imperfect" but emphasised that she is only human.
She insisted, though, that many people are offended by her because they are afraid of her beauty.
Blessing CEO said the people trolling her on social media would be stunned if they meet her in person because she is not beautiful in camera.
She said, "I want those of you who love me to get the better part of me. I am imperfect. I am human. I no dey claim say I be saint. Na because I fine Na why these people want cut my neck. If you see me for real life, you go shout. I no fine for camera."