Drama as Blessing CEO reportedly surprises IVD on his birthday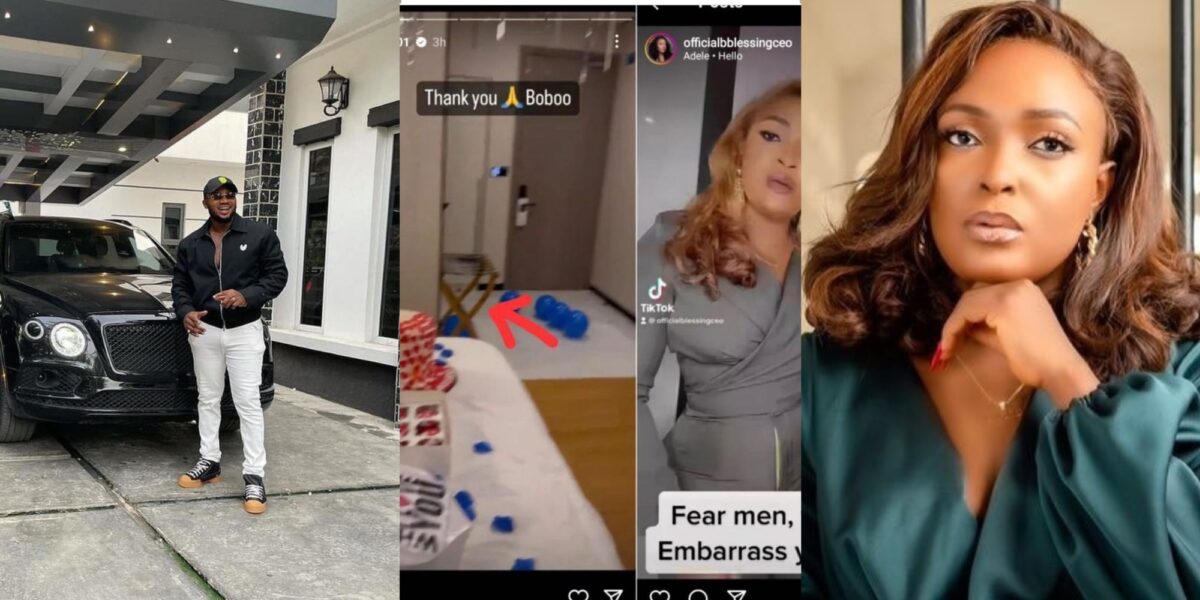 A viral report claims that controversial self-proclaimed relationship expert Blessing Okoro, also known as Blessing CEO, surprised celebrity auto dealer Ikechukwu Ogbonna, also known as IVD, on his birthday.
Recall that IVD celebrated his first birthday without his wife, Bimbo Martins, who died as a result of his abuse.
IVD referred to himself as a champion and thanked his creator for adding another year to his life.
"A Champ was born today. Thank you Lord for the gift of life + Nkume 1 of Arochukwu".
Also, videos and photos making rounds online captured IVD being surprised by a mystery woman for his birthday.
Following this, a that photo emerged online captured Blessing CEO in a similar apartment to where IVD was surprised for his birthday. The photo has stirred controversial reactions online as many revealed that they were not surprised about the alleged development.
Although there is no confirmation yet about the date and timing of the two photos but angry reactions, have been trailing this development.
One Zeeno David wrote: I knew it had to be Blessing that did d whole gift thing when I saw how tacky d presentation was.
Another user, Viatoremn wrote: So was she involved with IVD when the wife was still alive. If yes, then Blessing contributed to what drove that woman to her grave. I trust karma to strike at the right time sha.
One Ijefine disclosed: But is not hidden few days ago she was looking for a surprise company to surprise someone so we know.