Saheed Osupa's saxophonist Sule Sax is dead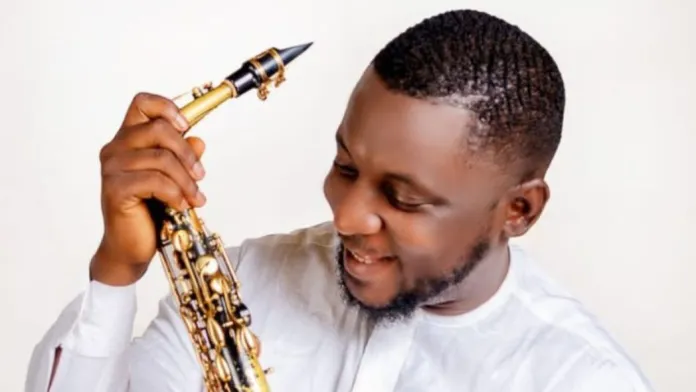 Sule Sax, a saxophonist in the band of Fuji musician Saheed Osupa, has died.
On Tuesday, Saheed announced his death in a brief but emotional Instagram post.
Sule Sax, born Abiodun Lasisi, would be remembered for his good works, according to the singer.
"This is hard. I am saddened! The memory we shared are numerous, but no amount of words can express my grief at this period!
"Rest In Peace, Sule Sax. You shall forever be remembered for all your good deeds.
"May Almighty God give the family you left behind, the fortitude to bear the irreplaceable loss!" Saheed wrote.
Sule Sax was hospitalised in December 2019 and required a kidney transplant, which would cost around N15 million in India.
Saheed raised the alarm, stating that he couldn't pay the bill on his own. He begged Nigerians for help and asked the public to come to the aid of one of his trusted hands.
It was also discovered that N60,000 was spent weekly on a dialyzer in Oshodi, Lagos State. The saxophonist, it was also learned, was constantly visiting the Gbagada General Hospital for check-ups.
Sule Sax appeared to be fine after surgery when he gave his testimony in a church in 2021. During that trying time in his life, he said he gave his life to Jesus Christ.
Two years down the line, the saxophonist has now passed on.
His last Instagram post was on June 26, 2022 when he celebrated a certain Joseph Oluwayomi whom he described as his loving and caring brother.