'There Is Konji Here', Destiny Etiko Cries Out Over Inability To Find Boyfriend In London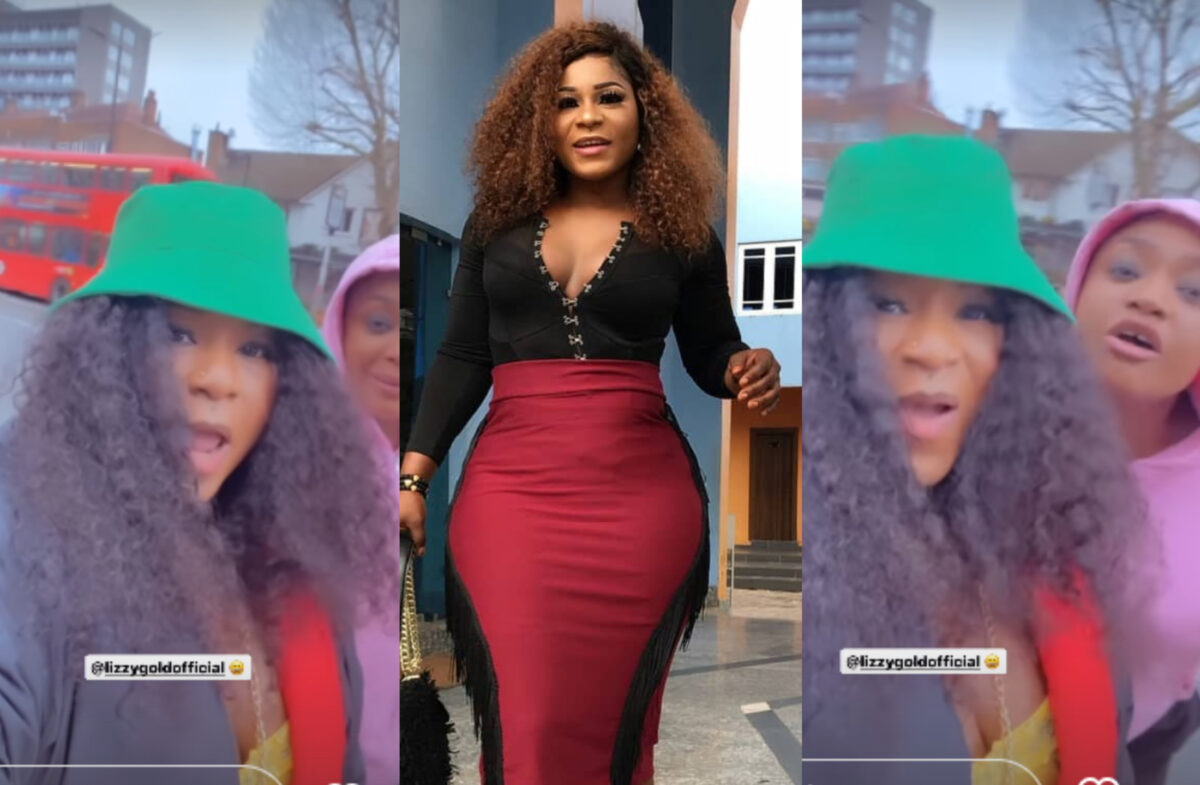 Destiny Etiko, a Nigerian actress, has cried out about her failed love search after spending a few days in London.
The actress, who was walking down the streets of London with actress Lizzygold, posted on her Instagram story about their inability to have sex.
They made jokes about desiring sexual intercourse despite not being in a relationship while complaining about the cold weather.
Recall that few days ago, Destiny Etiko stormed London for movie production.
Destiny Etiko took to Instagram to share a video of herself causing havoc on the streets of London.
Destiny Etiko was seen singing the nursery rhyme 'London Bridge is Falling' in a video that went viral.
The curvy actress urged her fans to come out in force for her so that they could paint the city red.
"This London show is already shut down.
OYIBO CALL MY NAME EWO.
Oya all my London fans make dm @babarex for tickets now ooo
Make una come out make we scatter London Who Dey".
Taking to her comment section, many of her fans mocked her as they called her 'local woman and 'bush girl'.
Etiko overwhelmed with love from her London fans
The movie star, who is still in London, couldn't believe her luck at the amount of love she received from her fans.
Sharing a video of her being surrounded by fans in Manchester, Destiny stated that she didn't know her worth till she met her fans. Now, she realizes how much she is loved.
Affirming her love for them, she appreciated them for their love.
"About last night at Manchester.
It was lit.
Didn't know my worth till I got to meet a lot of my fans here and realized how I am loved thanks to everything of u and love you guys right back. Had so much fun. @babarex God dey with u. It was SOLD OUT".