I miss Tonto Dikeh so much — Bobrisky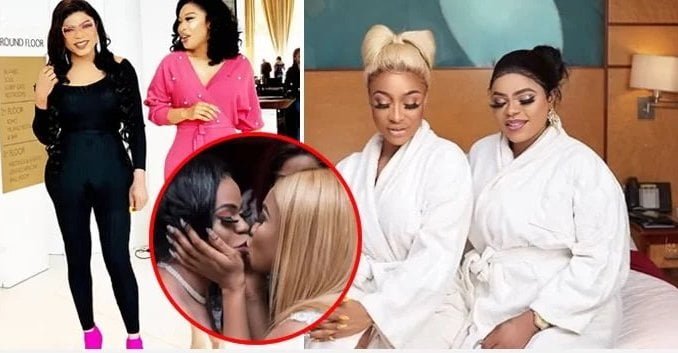 Crossdresser Bobrisky has stated that he misses his friendship with actress Tonto Dikeh, his former best friend.
Tonto and Bobrisky had been best friends for several years before publicly feuding in 2021.
Bobrisky, whose real name is Idris Okuneye, told media personality Toke Makinwa on Thursday that she regrets her feud with Tonto.
The crossdresser recalled Tonto's support and standing by him before he rose to fame, but the friendship, which lasted five years, ended because both he and Tonto are hot-tempered and impatient.
He said, "I regret falling out with Tonto. I miss her so much because she was like my sister. After we fell out for two to three months, I started missing her. I missed the fact that she is always there for me. She will tell me don't wear this outfit, Boby, this one looks nice on you.
"The more reason why I missed that friendship was that she was the only person that was there for me before I became famous. She doesn't judge and she goes all out.
"The reason the friendship did not last is that I and Tonto are two impatient people. Most times the reason I was the calm one in the friendship is that I saw her as my elder sister and she was older than me. The main truth is that we are two hot-tempered people."
Bobrisky said he was working on becoming more accommodating and that is why he fights less often nowadays on social media.