Destiny Etiko drags actress Ruby Orjiakor over unpaid debt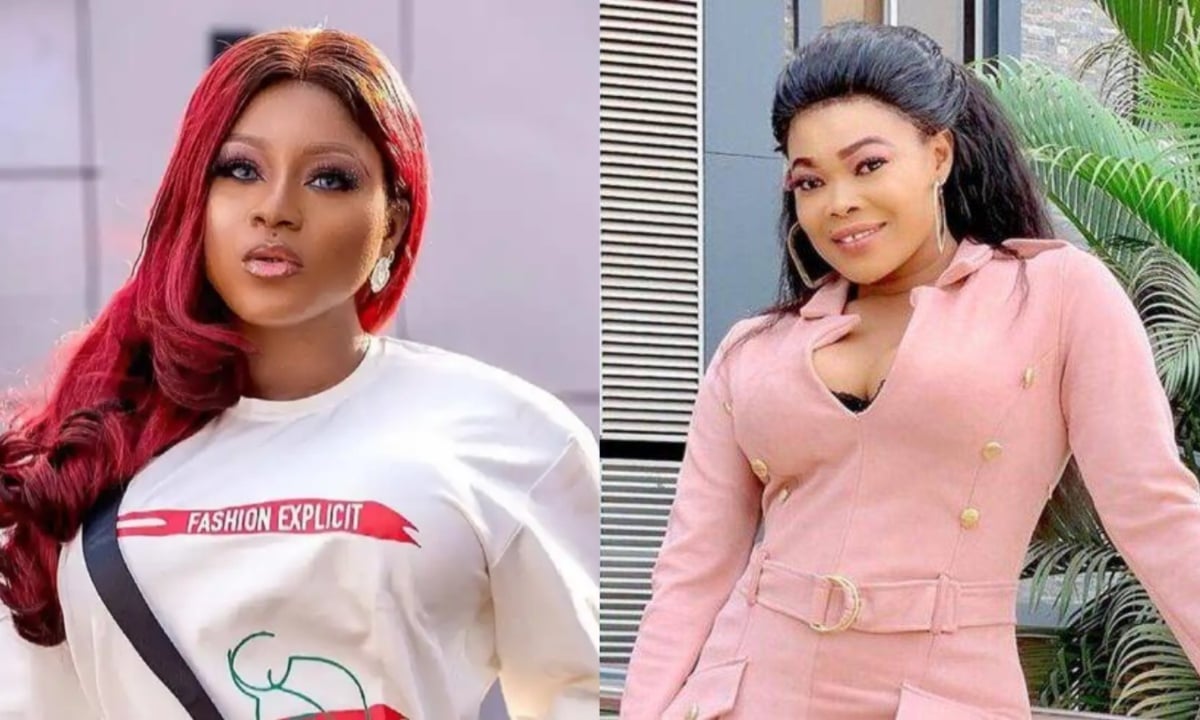 Destiny Etiko, a popular Nollywood actress and producer, has publicly chastised her colleague, Ruby Orjiakor, for an alleged unpaid debt.
Destiny, who made the announcement in a video posted to her Facebook page on Friday, accused Ruby of breach of contract and refusing to shoot her film after payment.
Destiny accused Ruby in the 6-minute video of refusing to refund the N700,000 she was paid to star in her film after the actress failed to appear.
She explained that instead of Ruby seeking ways to make up for the disappointment, she began issuing threats to physically assault her.
In reaction to the threat, Destiny Etiko in the video, shared her present location and dared Ruby Orjiakor to turn up.
Captioning the clip, Destiny wrote: "Ruby Orjiakor or whatever your name is. It's quite obvious you are looking for someone to trend with Mrs CLOUTINA."