"To Love and To hold"– Anita Joseph thankful as she celebrates wedding anniversary with husband, MC Fish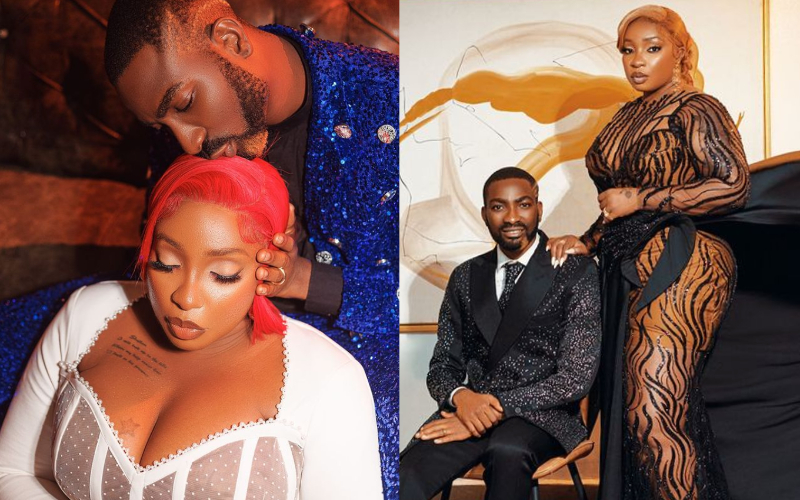 Anita Joseph, an actress, and MC Fish, a.k.a. Fisayo Olagunju, wrote a thank-you post to mark their anniversary.
Anita Joseph posted lovely pictures of their wedding anniversary online along with a message of gratitude.
The actress noted that God is the only thing that supports their marriage.
Anita Joseph said that God had preserved and guarded their union from ravenous wolves.
The contentious actress promised her husband a lifetime of prosperity and good health.
She wrote;
"We did not forget that our foundation is God never. Our help is our source, the King of the Universe.
"Thank you for upholding us and protecting Us from wolves forever is the Deal Shallom selah !!
"To Love and To hold, For Richer and Richer, In health and in wealth, Till Death do us part, Amen.
"Amazing God, we have been Blessed beyond measures how Great is thy Faithfulness shalom!"