Nollywood at war as Anita Joseph, others slam Basira Badia over bribery allegations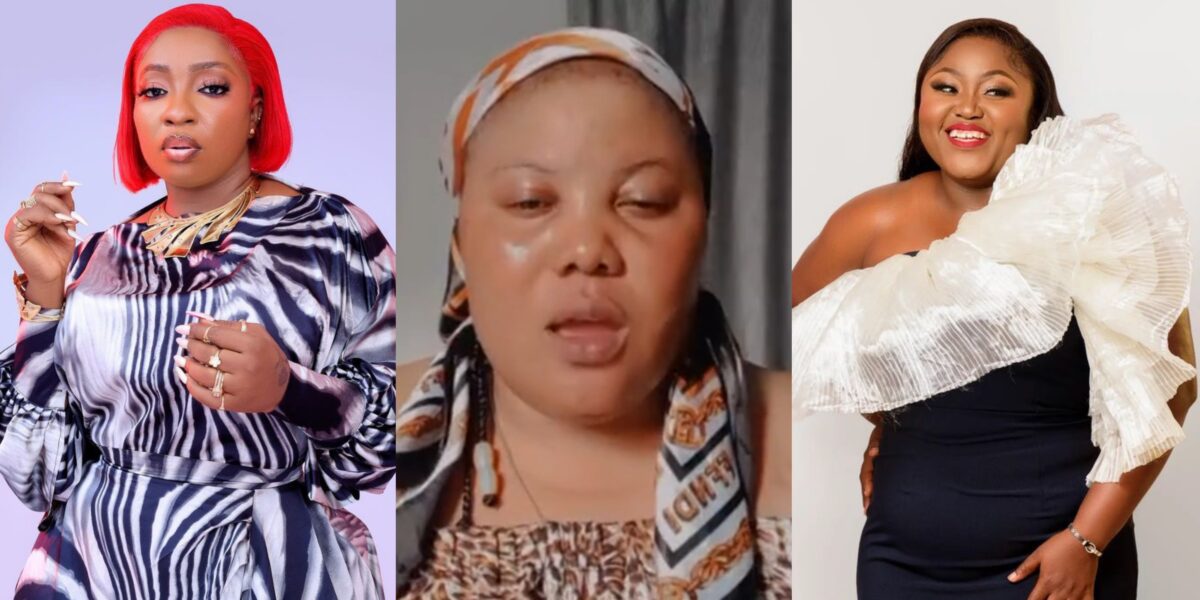 It is no longer news that some Nollywood stars have been attacking one another over pitching tents with some presidential candidates.
Anita Joseph, Blessing Obasi and Adaora Ukoh slammed yoruba actor, Basira Badia who alleged that some actors in the English speaking part of Nollywood were paid three million naira each.
Basira Badia had quizzed her colleague, Adunni Ade over her claim that some of her colleagues were paid a token to campaign for Tinubu.
Adunni Ade had shaken tables when she claimed that most of her colleagues in the Yoruba industry were paid N90k to campaign for Tinubu.
Taking to her Instagram live session to address the actress, Badia condemned Adunni over reports that English actors who attended Peter Obi's stakeholders meeting were allegedly paid N3million.
Singing MC Oluomo's praises, Badia noted how he has catered for her and several celebrities without being sentimental.
"Some English actors went for a dinner date and they gave them N 3million", she claimed.
Reacting to her claims, Anita Joseph, Blessing Obasi and Adaora Ukoh took to a blog's comment section to share their opinions.
Anita Joseph admonish the actress to speak in English and stop stressing them.
"What is this abeg hiaaa, please if you want to talk to the public add English don't give us more headache abegiiii. INEC is enough wahala"
Blessing Obasi wrote, "No peace for the wicked
Adaora Ukoh wrote, "Make it make sense".