Why I Am Supporting Peter Obi – Tinubu's In-Law, Tee Mac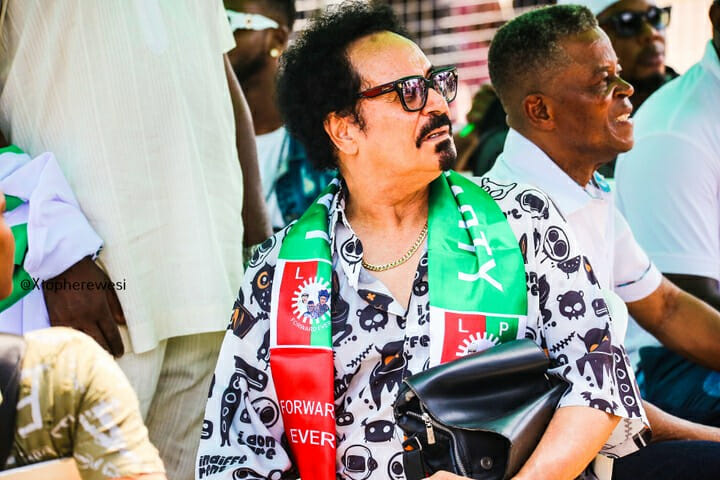 Tee Mac, the brother-in-law of All Progressives Congress presidential candidate Bola Tinubu, has explained why he is backing Peter Obi of the Labour Party (LP).
In a recent interview with Pat Utomi and Onyeka Onwenu, Tee Mac described how Obi supported the family of well-known singer Christy Essien-Igbokwe after she passed away.
The Nigerian flautist claimed that Obi, who was the governor of Anambra State at the time, called and asked him to help with the funeral plans.
Obi stayed with them for three days and sent a private jet to pick up her body, along with other individuals involved in the funeral arrangements.
The LP presidential candidate at the time allegedly donated ten plots of land and ten million dollars, according to Tee Mac.
Tee Mac also emphasized Obi's simplicity at the event, noting that as governor, he only wore two suits (brown and black).
He expressed surprise that a Governor could be so simple and not have clothing collections in his wardrobe.
Tinubu's in-law stated that he has never met anyone as down-to-earth and supportive of the entertainment industry as Obi.
Tee Mac stated that Nigerians require a president like him who will work hard to make things work in the country.
This was stated by the flutist just days after he was spotted in Obi's presidential campaign in Lagos State.