Halima Abubakar resumes 'fight' with Shan George over Apostle Suleman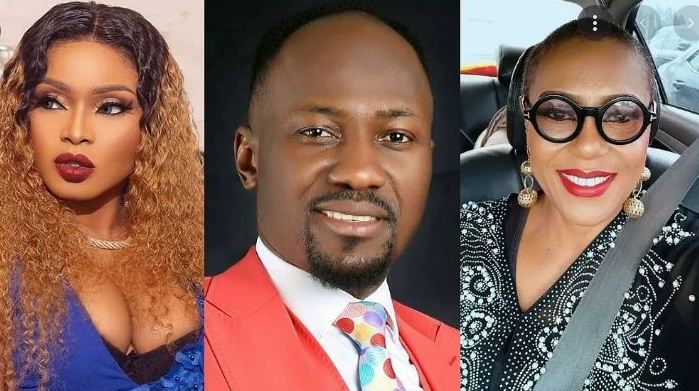 Actress Halima Abubakar and Shan George's Instagram feud over Apostle Johnson Suleman has resumed.
After Instagram blogger Gistlover accused the movie stars of having a relationship with the Apostle on July 25, the drama began.
Shan George responded to the allegation on Instagram by denying the relationship. She added that the cleric was one of the most straightforward and kind people she knew.
Halima flooded the comment section of the actress' post as she refuted the alleged liaison, branding Shan a gossip. The senior colleague was also forewarned not to provoke the mother of one.
After the heated argument, Halima took a month off from Instagram before returning on September 18 to pick up where she left off with the actress.
The star of White Hunters alleged Shan George claimed to have had cancer for four years before retracting her statements. The actress and Apostle Suleman were also targets of her war threats.
"God bless you all till infinity your care and love is overwhelming.. I will see you soon. God is Good. Pls be careful with friend & co workers, they love no one I use to call her mami. Why you still ffing me? Thank God I never took any thing from you. Shan you said I had cancer 4 years ago, of which you denied and apologize. Did I tell you, I don't know where my problem is from? You calling me names again. Imagine both of you. Johnson you want war? I will give you war. Try and bring my page down. E go shock you," she wrote.