Stephanie Otobo makes new allegation against Apostle Suleman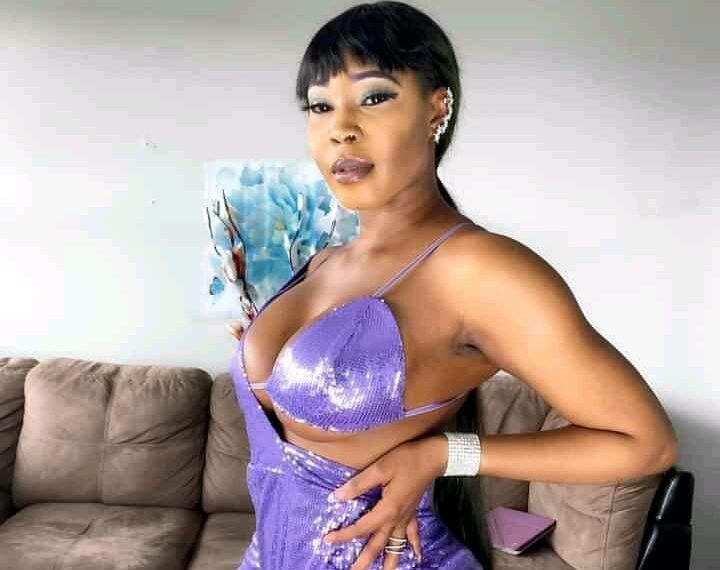 Nigerian singer Stephanie Otobo, who lives in Canada, has accused Apostle Johnson Suleman, the general overseer of Omega Fire Ministries, of attempting to hack her Instagram account.
On November 2, Stephanie made the charge in an Instagram post. She also included a screenshot of a notification about the modification of a phone number associated with her Instagram account.
The singer added that Suleman's attempt to hack her account was his second.
She wrote: "This is the 2nd attempt in the last 3 days someone has been trying to steal my account. Suleman doesn't want ppl to see me shine so he's doing what he knows how to do best (use money to oppress ppl) and despite the fact that God is warning him to leave his children alone. Pls anyone can help identify that Nigerian no ?? They tryna steal my account for days now."
Stephanie Otobo alleged in 2017 that she had a sexual relationship with the clergyman, an allegation he denied.
However, in May 2022, the musician published screenshots of a video call she allegedly had with Suleman and also posted explicit content, claiming it was his genital.
She released photos on Twitter, challenging Suleman to debunk her claims. One of the videos had her exposing her breasts.
"If these screenshots were fake, how did I get his pics that aren't public in the first place and how come I'm the first to release this kind of pics of him? He has changed his hairstyle twice since I came out to speak up with receipts. He has done a lot to appear different," she said.
Otobo accused Suleman of poisoning her and also alleged that the cleric tried everything to stop her progress.
"Apostle Johnson Suleman tried using police to shut me up because I visited Nigeria to do feature Timaya in a song. I already paid Clarence Peters for the visuals of the song before oga arrested me, cos I refused to obey him to go back to Canada. He wanted me to amount to nothing.
"He did everything to stop my music career. He was scared that I'll be influential. He even poisoned me, paid my friends to set me up and bribed some members of my family to assassinate me. Lured me to come to make a false confession at his church in Auchi that I lied against him," she added.
Suleman who is not new to controversy has also been accused of having an affair with Nollywood actresses including Shan George, Halima Abubakar, Queen Nwokoye, Angela Okorie, Iyabo Ojo, Vivian Metchie, Georgina Onuoha, Georgina Ibeh, Destiny Etiko and Mercy Johnson.