Ice Prince: Reactions trail arrest of Nigerian rapper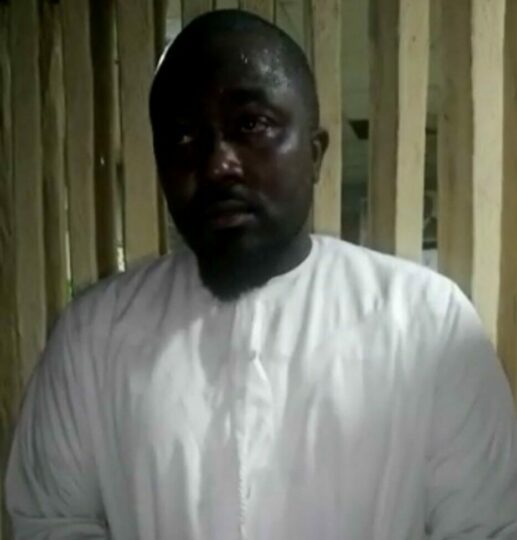 Nigerians have challenged the Lagos State Police Force to provide proof for Ice Prince's claims of kidnapping and assault.
The request for evidence quickly gained traction on Twitter after SP Benjamin Hundeyin confirmed the rapper from Nigeria had been taken into custody.
According to Hundeyin, the public relations officer for the Lagos Police Command, Ice Prince allegedly kidnapped a police officer and threatened to throw him in a river.
"At 3 a.m. today, Ice Prince Zamani was stopped for driving without license plates. He agreed to be taken to the station. He, thereafter, abducted the police officer in his car, assaulted him, and threatened to throw him in the river. He has been arrested and would be arraigned today," Hundeyin wrote on Twitter.
On Twitter, some Nigerians, however, hold the view that the police should not be trusted unless solid proof is presented.
"Was the lone police officer unarmed? How was he rescued? Was Ice prince armed to have kidnapped a police officer ALONE? Who was the witness to all of these except the police? Are there any evidence, videos or audio? Why is he being paraded? We are not all stupid sha Mr Ben," one Twitter user wrote.
Joey Akan wrote: "My heart is with Ice Prince. If you know how Nigerian police officers lie and entrap you when things don't go their way, you'll never believe everything they say, especially when they see an opportunity to chase PR spotlight as victims of the populace."
One Olabisi also wrote: "Ice Prince driving without license plates I can believe. Him assaulting a police officer in Lagos by 3:00 am I can't believe without evidence. Lol if you've had any alteration with the police, especially in Lagos you'd know why it's so hard to believe."
@PheelDTruth wrote: "They should let Ice Prince tell his side of the Story, we can't conclude based on a side. Knowing the Nigerian Police can be knaves sometimes, let the man speak first."