Actress Esther Nwachukwu allegedly commits suicide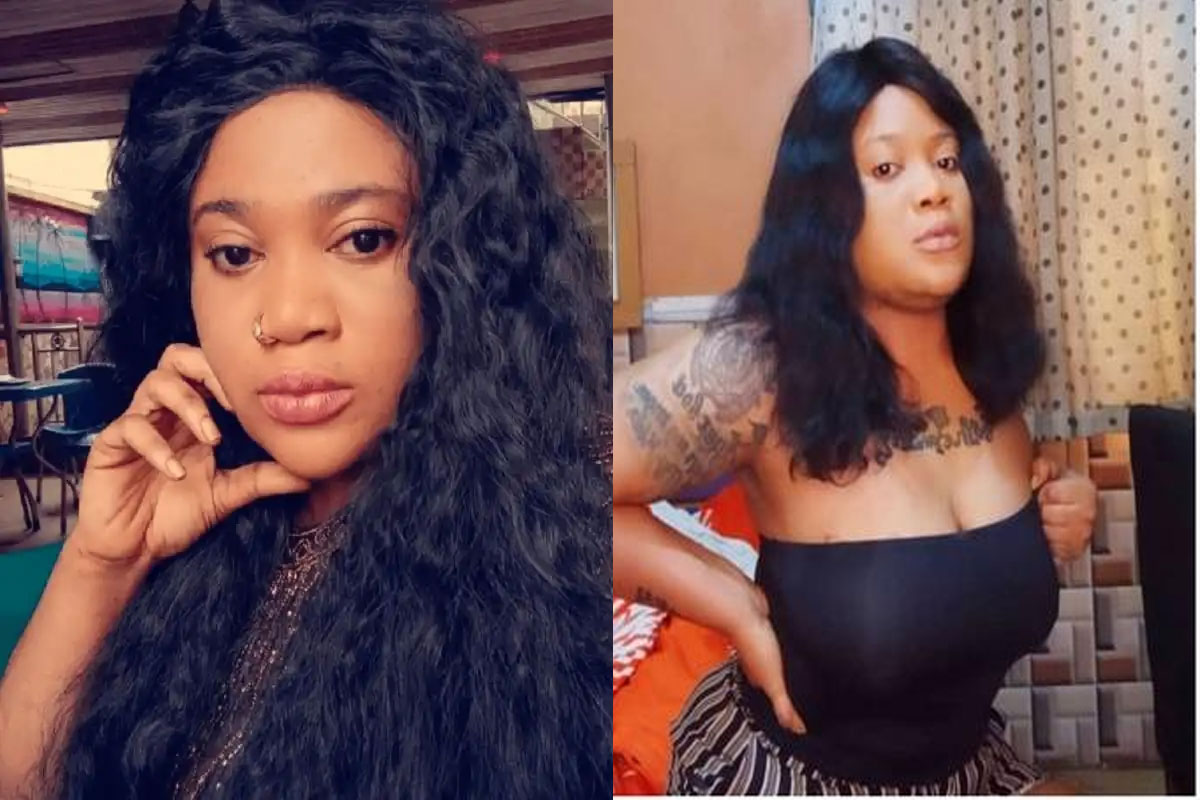 Esther Ifeoma Nwachukwu, a popular Nollywood actress, has allegedly committed suicide.
A few hours ago, information about her passing was posted on her Instagram story. In the post, it was requested that readers pray for both her soul and her mother, who is ill right now.
According to additional reports, the controversial actress ingested poisonous substances.
The information was verified in a conversation between her cousin, who had access to the deceased user's Instagram account, and an Instagram blog called Ourtalkroom.
On the script interpreter's IG story, there is a memo that reads:
To the general public, Esther Sky is dead. Kindly help us pray for her soul and to her sick mom
Check out the post below: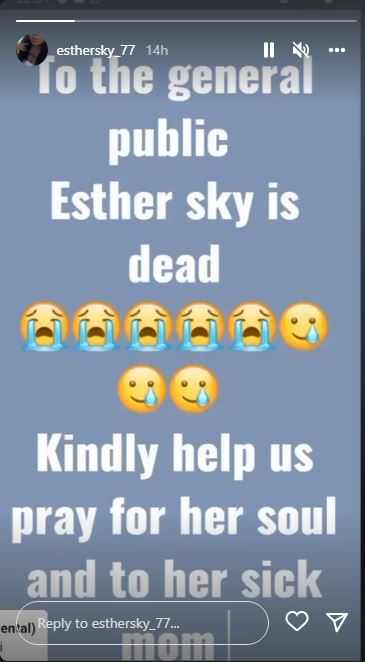 Also mention the conversation she had with her cousin, which revealed the reason for her passing away: