Why did God not come to her rescue? Morayo Brown questions God over Osinachi's death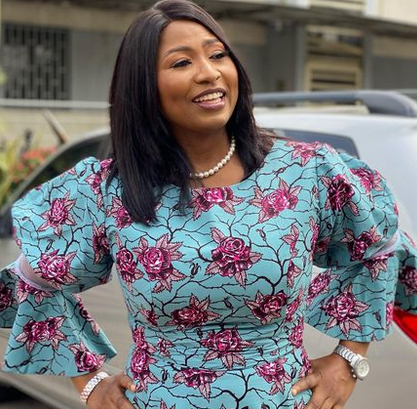 Outspoken TV host, Morayo Afolabi-Brown has expressed her sadness over the demise of popular gospel singer, Osinachi Nwachukwu.
Brown who seemed to be confused about the negative occurrence asked popular cleric, Funke Felix-Adejumo who has been speaking against domestic violence on her social media page following claims that Osinachi passed away on Friday, April 8, from injuries sustained after her husband, Peter, physically assaulted her.
Sharing her thoughts on a post on Funke Adejumo had shared, Morayo Brown said the singer's death has left her confused and she wonders why God didn't save her from the ill-fate marriage.
She wrote:"Mummy Mummy, I have a question oooo. Why did God not come to her rescue? She was gifted, blessed and loved God. Why didn't He answer her prayers towards her husband? She must have believed that God will make a way. Doesn't God answer these kinds of prayers again? I've been very confused on this. Leaving was the solution but women of faith always believe that what God cannot do does not exist. So they hold on to God."