"That unreasonable human put off a shining light", Frank Edwards hints at Osinachi Nwachukwu dying of domestic violence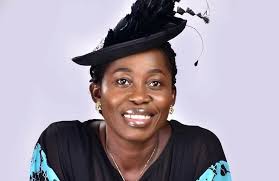 Nigerian gospel singer, Frank Edwards has taken to his Instagram page to hint that Late singer, Osinachi Nwachukwu died of perpetual domestic violence from her husband.
Before now one Gold Martins, in a post shared on Facebook, alleged Osinachi was suffering domestic violence in her home and had confided in some friends about what she was going through at the hands of her husband.
Edwards wrote:"So that unreasonable human being finally put off a shining light.I won't say much now.I will let the former NDDC director(Aunty Joy) who did everything possible to stop this from happening, talk first.But it still happened. We tried to stop this".
As expected Nigerians on social media have reacted in myriad of ways to her dying by alleged domestic violence.