Oyo police invite skit maker Trinity Guy over prank with female minor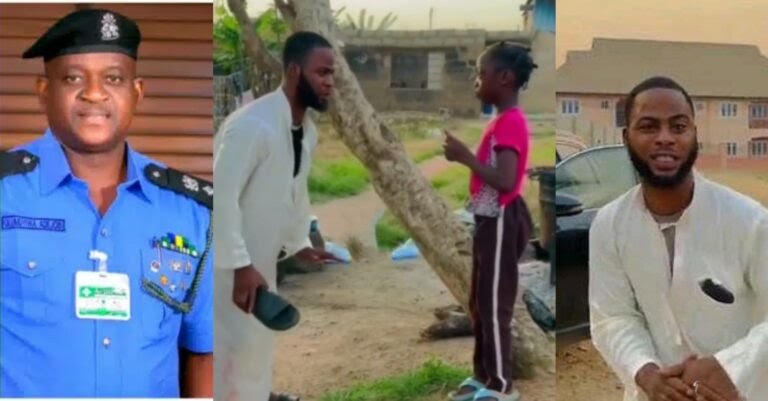 Oyo State Police Command has invited skit maker Abdullahi Maruf, popularly known as Trinity Guy, over a "disturbing" video involving a female minor.
The Command announced this on Thursday via Twitter, adding that updates would be announced later.
"Popular content creator, Abdullahi Maruf Adisa AKA Trinity has been contacted and invited at the Oyo State Police Command in connection with the disturbing viral skit content making the rounds across the Social Media space concerning a Female Minor. Updates would be provided soon," the tweet reads.
This is coming after the spokesman of the Nigeria Police Force Muyiwa Adejobi accused Trinity Guy of child abuse following the said video.
Adejobi, who had previously called for the prankster's arrest, retweeted a prank video of the skit maker on Thursday morning, saying it is "rubbish and criminal".
He noted that the police would act soon. "This is rubbish and criminal. This guy should be arrested and charged in court. We will act as soon as possible. I hate this scene. Child abuse!!!" Adejobi said.
Trinity Guy, born Abdullahi Maruf, mocked those calling for his arrest in a tweet on Wednesday night.
"Won ni won wa mi! Won ni won wa mi!………. Even People, Residents and Organizations (PRO) don dey para!" he wrote, taking lyrics from singer Fireboy DML's 'Peru'.