Skit maker Trinity Guy speaks on calls for his arrest over pranks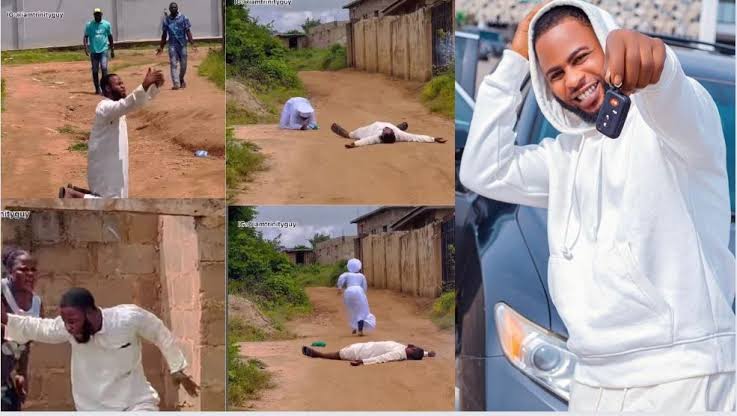 Trinity Guy has reacted after Nigeria Police Force spokesman Muyiwa Adejobi called for his arrest over a shooting prank.
Trinity Guy, born Abdullahi Maruf, wears a white outfit in his skits.
In one of his now-viral skits, the comedian, dressed in his trademark white suit, pretended to be under attack by gunmen.
Passers-by who were clearly unaware it was a prank were seen running for cover from the alleged attack.
The video sparked outrage on social media, with many people calling out the comedian.
In an Instagram post on Monday, Adejobi joined in condemning the prankster.
The police PRO also urged victims of such pranks to take legal action against the skit makers involved.
"This doesn't make any sense, I think the guy should have been arrested. Those individuals who feel the heat and fear of the pranks should be reporting the pranksters as many of their pranks are criminal, immoral, and evil. These women have a good case against him," he wrote.
On Twitter, he added, "We have warned them severally. When nothing happens, nothing happens, but when something happens, consequences would surely follow. They will soon realise the dangers attributed to the excessiveness of doing unguided pranks."
Trinity Guy reacted to the call for his arrest on Tuesday via Twitter.
He shared the link to an online publication about Adejobi's statement and added in another tweet, "I am trending, Alhamdulillah not for the wrong reasons."