Actress Bukola Arugba announces separation from Damola Olatunji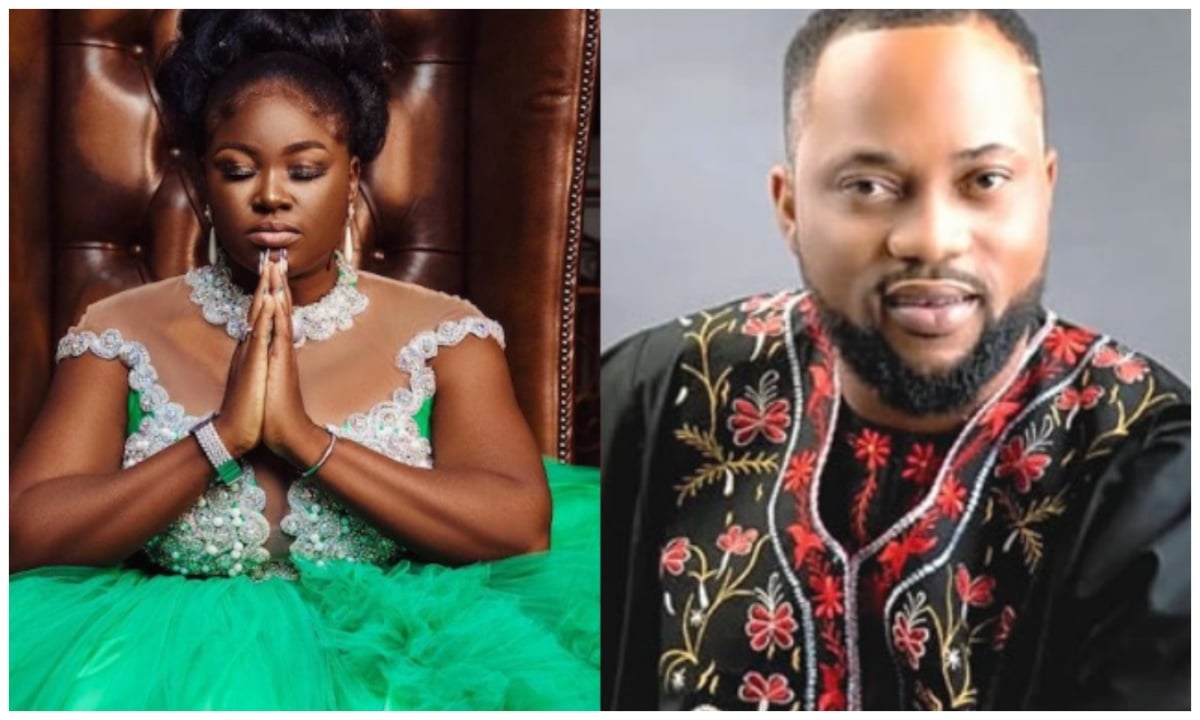 Actress Bukola Awoyemi, better known by her stage name Arugba, has publicly announced her separation from actor Damola Olatunji.
Recall that the actress left the actor's home earlier this year due to rumours of infidelity, which the actor denied.
The actress claimed she had never been married to actor Damola Olatunji when she announced their breakup on her Instagram page on Tuesday night.
The mother of two added that they have both agreed to work together to ensure the welfare of their kids in a statement signed by her solicitors, Samuel Abimbola.
"Please NOTE that our client, Bukola Awoyemi and Mr. Damola Olatunji are no longer an item. They have parted ways and this is without any hard feelings or ill will. They are blessed with two lovely kids (twins) but have never been married to each other.
"They have both agreed to jointly ensure that the wellbeing and welfare of their two children is guaranteed.
"Our client wishes Mr. Damola Olatunji God's continued blessings.Thank you."