Bimbo Ademoye dedicates award to dad; takes AMVCA plaque to him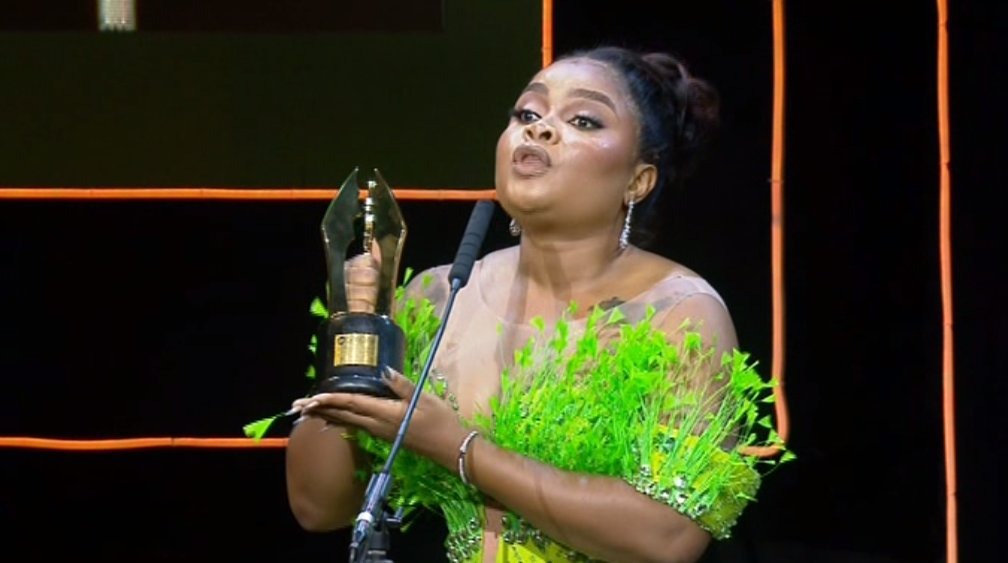 Actress Bimbo Ademoye on Sunday took the Africa Magic Viewers Choice Awards (AMVCA) plaque which she won for Best Actress in a Comedy to her father.
The 32-year-old won the award on Saturday night for her role in Selina.
On Sunday, she visited her home to present the award to her father whom she described as her biggest supporter.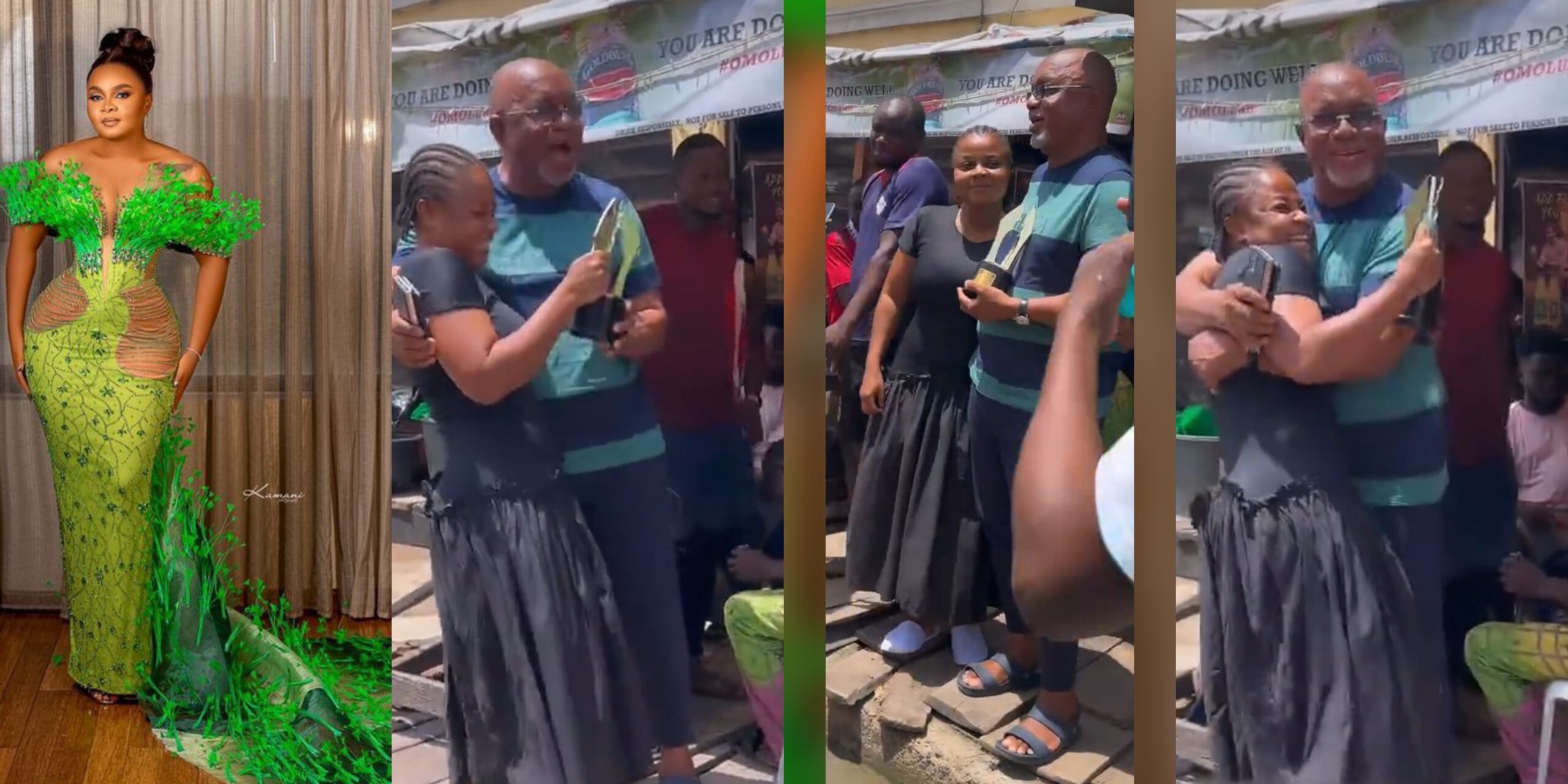 Bimbo shared a video of the visit on Instagram.
She wrote, "I went back home to give the award to my award. My biggest supporter, my rock, my backbone. My Father. Met his absence, but I knew exactly where he'd be. He loves chilling with the boys in the hood when he's less busy on Sunday.
"My dad took me to my first audition and waited for six hours till I was done. My hood produced all the characters that have made you guys laugh. From iya barakat, to Todowede, to Selina.
"I've had to mimic someone from the hood to give those characters life. My name is Bimbo Ademoye, Ademoye Adekunke's daughter, Ari's aunty, and I'm from Ebute meta. Born and bred in the hood. There are so many people I'd love to appreciate. I'm prepping my speech guys."
Bimbo and her father embraced each other and posed for photos.