Charly Boy breaks silence over disturbing photos of him on wheelchair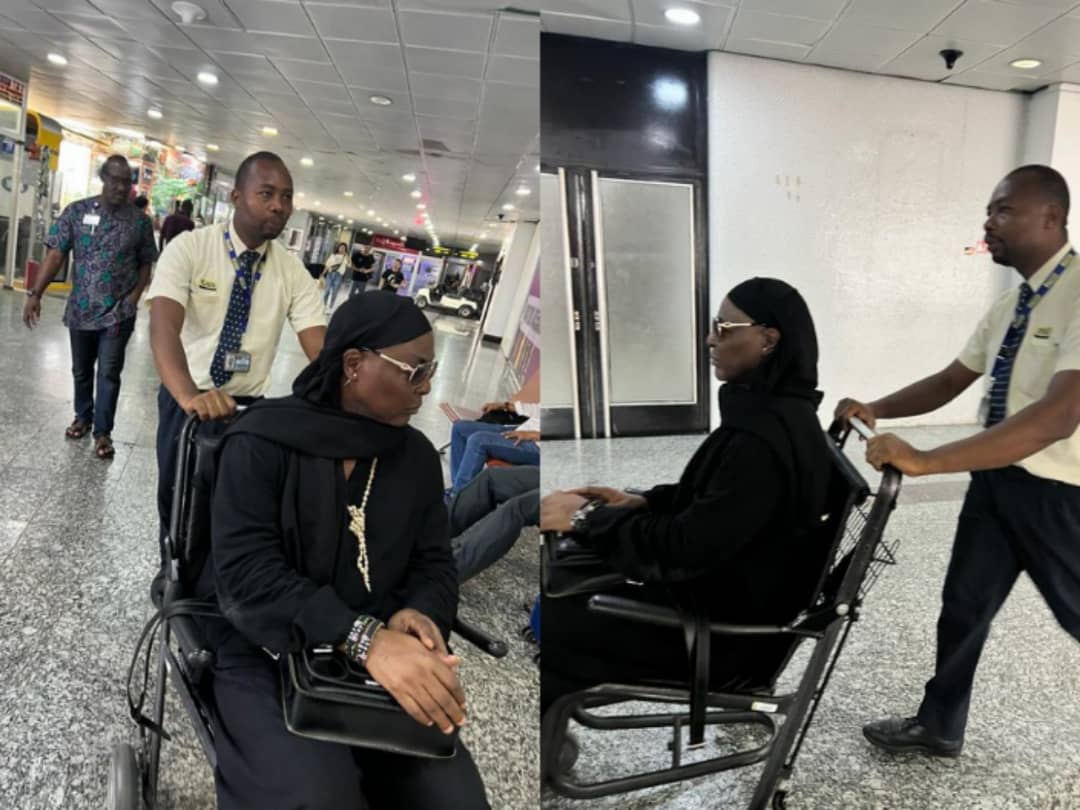 Charles Oputa, also known as Charly Boy, a veteran Nigerian artist, has spoken out about the recent viral photo of him seated in a wheelchair at an airport.
Remember that photographs of the legendary musician sitting in a wheelchair circulated on social media, eliciting conflicting comments, with many expressing worry about his health given that he had overcame cancer.
Charly Boy, on the other hand, stated he was OK in a tweet on Saturday, adding that he was merely weary of walking and begged airport personnel to push him about.
He wrote, "I apologize if I made anybody worry about me.
"No be say anything dey do me. I just lazy/tired as I dey waka upandown for airport. So I tell officials make dem just dey push me around.
"I no dey form Chief Justice oooo and I no disguise myself to go see Tinubu for London sha."