Georgina Onuoha mocks Ekweremadu, sends message to Sonia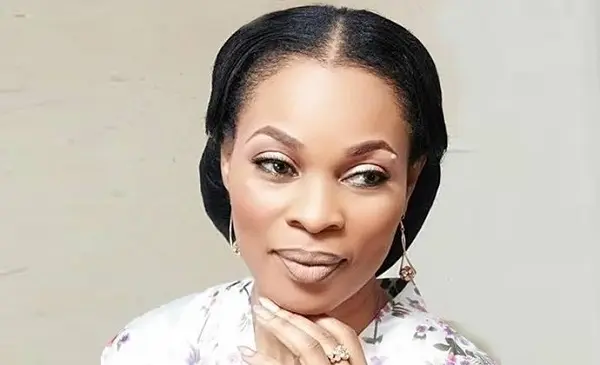 Georgina Onuoha, a Nollywood actress, has mocked former Senate President Ike Ekweremadu and his wife, Beatrice, following their imprisonment in the United Kingdom, UK.
Recall that the UK Court sentenced Ekweremadu to 9 years and 8 months in prison, while his wife Beatrice and Obinna Obetta received four and ten years, respectively.
Following their conviction for organ trafficking in March, which lasted six weeks, the sentence became the first of its kind under the Modern Slavery Act.
Prior to the sentence, Ekweremadu, Beatrice, and Obeta were convicted of conspiring to arrange the travel of a young Nigerian man named David Nwamini to the United Kingdom in order to exploit him for his kidney.
Sonia, Ekweremadu's sick daughter, was supposed to receive the kidney organ.
Reacting, Georgina said the sentence serves them right.
The actress accused Ekweremadu of embezzling money that was given to him to build hospitals in Nigeria.
"And let the choir say Amen. Serves them right. Do not take advantage of anyone because you are in a place of power. Dear Nigerian doctors, nurses and caregivers, do not sacrifice your licenses for anyone let alone Nigerian politicians who deliberately neglect our healthcare system back home but can rush overseas to be treated by the same Nigerian clinicians they treat poorly back home.
"As for the ex-senator, I hope they can extend his imprisonment. This same man was given millions if not billions to build hospitals back home in his state, he embezzled it. As for their daughter, I wish her well and good health."