Ekweremadu: I feel guilty for my parents' conviction – Sonia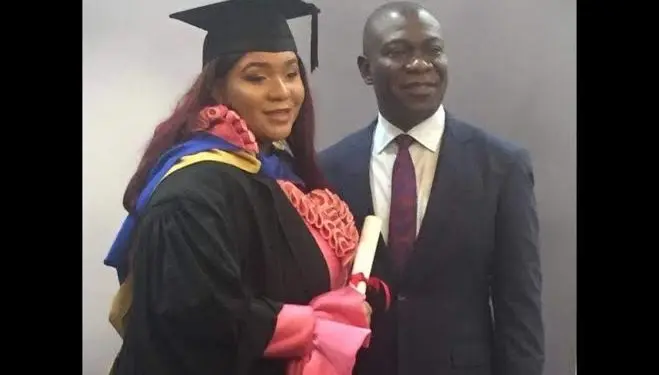 Sonia Ekweremadu, daughter of Senator Ike Ekweremadu, has said she feels guilty about the conviction of her parents on conspiracy to harvest a human organ.
An Old Bailey Court in the United Kingdom on Friday jailed Ekweremadu for nine years and eight months, his wife Beatrice was sentenced to four years and six months in prison, while "middleman" medical doctor Obinna Obeta received a 10-year prison term.
They were jailed for conspiring to traffic a market trader in Lagos to the UK to harvest his kidney.
Sonia told the BBC that she and her siblings were surprised when the police knocked on their door and informed them of their purpose.
She said she disagreed with the conviction of her parents.
"I understand the conviction, however, I personally disagree with it. That is from a very biased perspective as their daughter, I will obviously always back my parents.
"However, the law has taken its course, we just need to move on as one family," she said.
Sonia, who is currently undergoing dialysis, was also on trial alongside her parents but was not convicted.
The daughter of the former deputy Senate President described her disease as Nephrotic syndrome, a kind of kidney disorder that makes the body pass too much protein in the urine.
Asked about the man who was supposed to donate his kidney to her, she said she was not involved in the process.
"I didn't have a hand in it, it was mostly my family that handled everything about my medical side," she said.
Sonia added, "I don't think things will ever be the same, already I feel guilty, because I feel all these happened because of me."